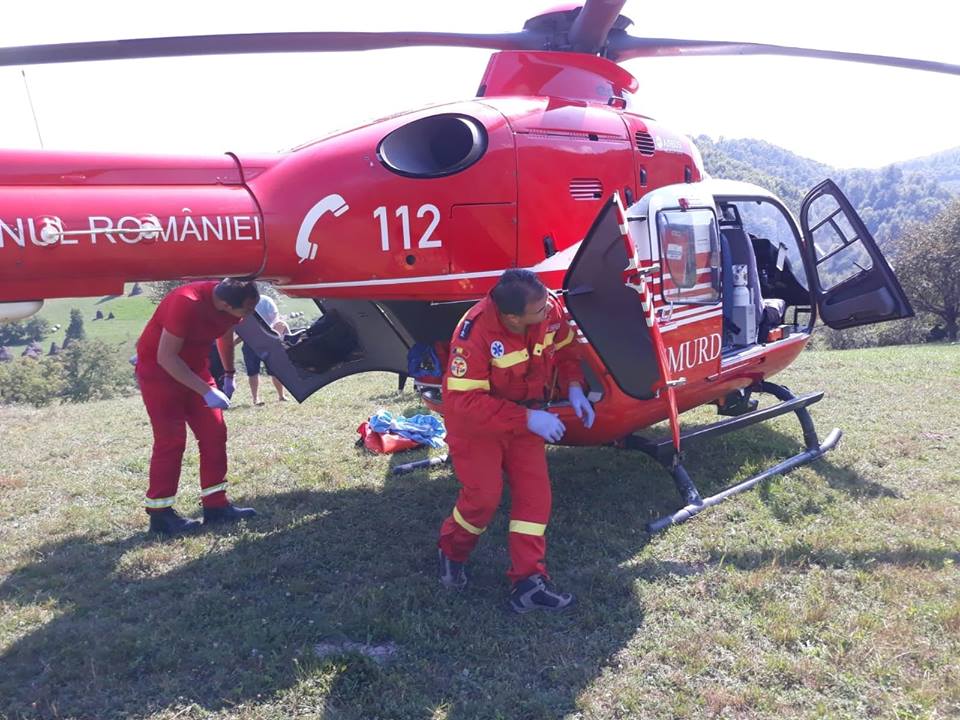 A man died a short time ago after he had tipped the tractor. His wife, who accompanied him, was also badly injured. The accident took place in Hălmăsău.
One man died and his wife was seriously injured after the two were overthrown by the tractor in the village of Hălmăsău, municipality of Spermezeu. The SAJ crew arrived on the spot and could not save the man because he had to declare his death.
"At the scene of the accident, the crew found two people (husband and wife), the man is dead at the scene of the accident and the woman is traumatized but aware, it is stabilized and will be transported to the hospital for specialist treatment."said Ciprian Păcurar, spokesman for SAJ Bistriţa-Năsăud.
UPDATE:
The accident happened on a field with difficult access. The SMURD helicopter was requested to collect the woman from Hălmăsău and to transport it to a specialized clinic in Târgu Mureş.
Both the deceased man and his wife who are transported by the SMURD helicopter are about 80 years old.
UPDATE:
"We were informed that a tractor was being destroyed on a pasture in Hălmăsău.After the event, a 76-year-old man died and an 80-year-old woman was injured, both of whom are in the works and further investigations are being carried out for murder and physical Injury ", said Crina Sirb, spokesman for IPJ Bistrita-Nasaud.
[ads2]
Source link