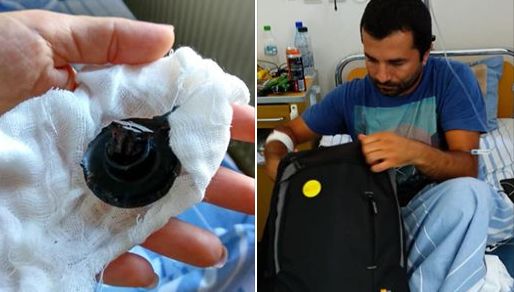 "With regard to the information in the virtual environment about certain patient analyzes, Oprea Doru, hospitalized in our institution after participating in the protestrally on 10 August, we mention that this laboratory data must be correlated with the clinical context of the patient and of course, and with other elevated biological constants As there are asymptomatic carriers in the general population Clostridium Difficile (between 5-15 percent), we can not say with certainty that Mr. OD is not part of this population, and in the context of low immunity this species will be activated, "reported the SUUB representatives on Tuesday, writes Digi24.
They specified that the patient required "widespread antibioprofylaxis for the wound of the thigh," which is a risk factor for the aforementioned bacterial infection.
"If the analysis bulletin that appeared in the virtual environment correlates with the clinical status and the modified biological constants, this infection is only due to cephalosporin antibiotics and not to other causes, and we report that an epidemiological study was conducted in the section Plastic surgery, where the patient spent the last part of the hospitalization period, "said the representatives of the medical department.
At the same time, Doru Oprea posted on Facebook the medical analysis report confirming the infection with Clostridium Difficile, accompanied by the message: "Saturday evening to Sunday I started fever, chills, everything needed." I was in V. Babeş's hospital on Sunday. in Timisoara with samples for analysis, but I was told that there was no one and I would come back tomorrow morning.This morning I took samples to Synevo and now I got the results: clostridium.It is a bacteria that I have to fight for now. 39;
At the same time, SUUB states that there is still a hospitalized person who participates in the protest of the diaspora and that needs specialization.
"At the moment a patient is admitted to the plastic surgery department, and he has a favorable evolution, but requires further monitoring and treatment by a patient for a few days," according to the press release.
---
READ OUT: The Mioveni factory is already half a century old! How Dacia has changed in 50 years
---
Source link