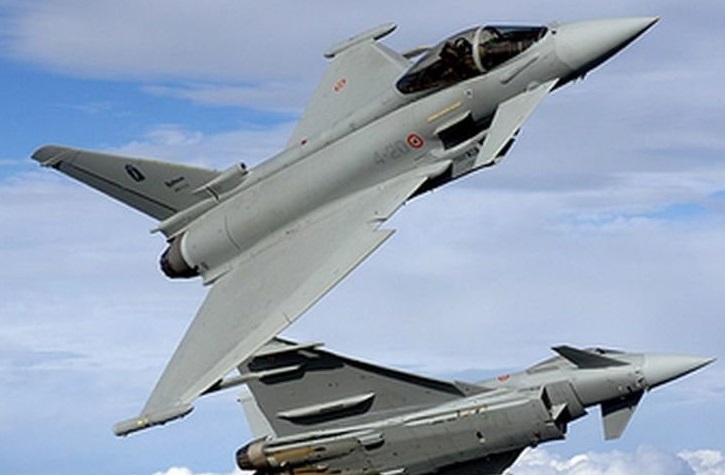 The British Department of Defense has announced that two Tayphoon aircraft were sent to the Kogalniceanu military base to intercept a Russian fighter plane over the Black Sea in NATO's air force.
Royal Air Force (RAF) Eurofighter Typhoon hunted from Kogălniceanu base after the presence of a Russian Be-12 plane that flew from the Crimea and flew southwest over the Black Sea.
This new operation will take place one day after the interception on Wednesday morning by the Royal Air Force Eurofighter Typhoon aircraft, two Russian Su-30 Flanker fighters in the vicinity of NATO airspace over the Black Sea.
Last week, six Sukhoi Su-24 Fencer Russian bombers were intercepted across the Black Sea by British hunting jets deployed in Romania and securing NATO airspace.
British aviation is for the second time in the last two years in Romania to do air police. Four modern warplanes Typhoon have arrived at Mihail Kogalniceanu in Constanta in April aC, where they will stay until the autumn. Of the four planes, 120 British soldiers are involved.
Typhoon aircraft from Eurofighter are the jewels of the British Royal Aviation and have been used several times in operating theaters and air police missions for different NATO states.
The mission is even part of the new NATO security policy in the Black Sea and Baltic Sea areas, where Russia regularly faces challenges.
---
Also read: Money Maker Simona Halep. The world leader has produced 8 million dollars in eight months!
---
Source link