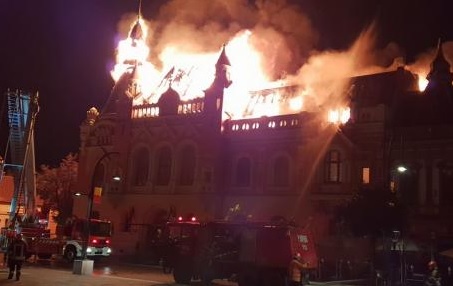 UPDATE: "The Episcopal Palace will probably be completely destroyed"Florin Birta, deputy mayor of Oradea, said in a telephone interview with Antena 3. He said the insulation of nearby buildings that had been evacuated in the meantime.
The cause of the fire is currently unknown and the first information shows that more people were inside when the flames broke out. But they could come out on time.
"Hydrants work in the area, the machines have water, they always come with water, they are now trying to feed Criss, so far we have no problems, there are water sources, we decided to call the neighboring provinces, but this is not the case, "said Mihaiu, prefect of Bihor, on Digi 24.
---
The fire covered the entire roof of the Episcopal Palace in Oradea, and one of the towers of the building on Bishop Mihai Pavel Street collapsed, reports ebihoreanul.ro.
50 firefighters intervened to extinguish the fire and intervened with ladders with ladders.
ISU Crisis spokesman Camelia Rosca said, according to the source, that there are 50 military firefighters on the scene. The fire is about 200 square meters.
"For the time being, there is no information about the existence of a victim, we have all available personnel at the level of detachments 1 and 2 Oradea, 6 special water and foam and two caravans, and at the moment it is working to locate the flood. "said Rosca.
Episcopal palace of Oradea, architectural monument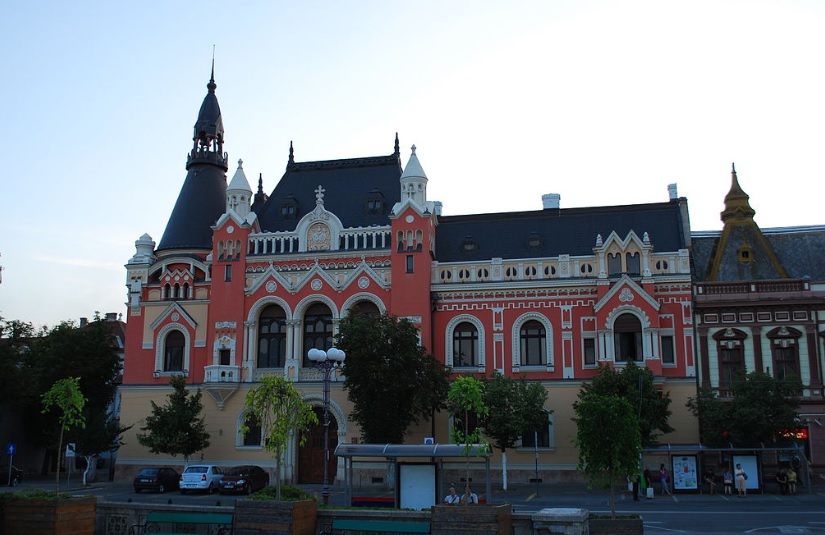 Photo: Wikipedia / Andrei Stroe
The Greek-Catholic Episcopal Palace is an architectural monument in Oradea, built on the site of the ancient palace of the Greek-Catholic Episcopate of Oradea.
Construction work took place between 1903-1905, according to Wikipedia. The building was built in eclectic style according to the architect Kálmán Rimanóczy's project. The building was inaugurated by Bishop Demetriu Radu on June 11, 1905.
---
Read also:
A bus with tourists has been overthrown in Bulgaria: at least 15 are dead! Day of national mourning day in the neighboring country
Source link