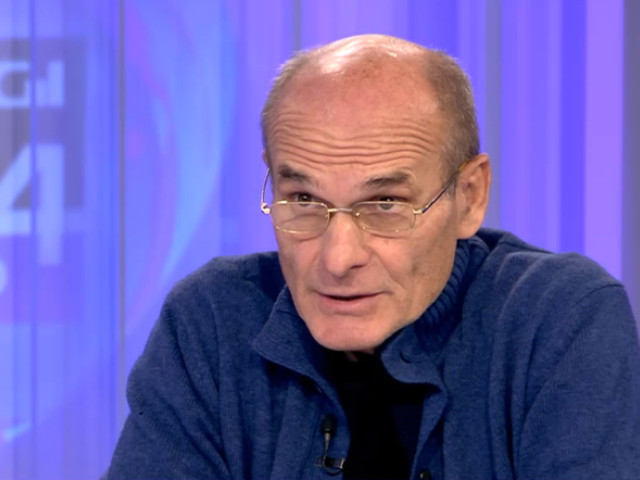 Liviu Dragnea will act even more "irresponsible "and will" attack "him, after the attacks of Gabriele Firea, at PSD & # 39; s CEx on Neptun, considers Cristian Tudor Popescu." The journalist added: "Likewise all persons with a dictatorship when they feel that their position is shaky, they go to hell of attack. "On the other hand, he said that the PSD president does not want to take into account the consequences of an emergency regulation on amnesty and pardon.
"He has not solved anything (this CEX from PSD, nr) and he did not have it because in a PSD party no spectacular developments take place in a CEx or in a party meeting.No one has the courage to, in the old Communist tradition Party of Romania, openly to vote against the maximum leader, but after the meeting is over and before, all sorts of maneuvers, discussions and motions take place, because the situation of Mr. Dragnea is getting more and more difficult, He is now being challenged by a very hard person in the party, Gabriela Firea, whom she can not hand in. Mrs. Firea is the mayor and she will stay, and she went to some of the statements that can not be seen with the tired feline smile of Liviu Dragnea, like the fact that the the intervention of the citizen – the so-called spontaneous – on prefect Cliseru, was installed by Carmen Dan.It is, for the first time, an extremely serious accusation against the Minister of Domestic Z barges, which is closely related to Liviu Dragnea, as Gabriela Firea said, "said Cristian Tudor Popescu.
"For these attacks on the open stage, Liviu Dragnea applied the method of semi-bored relaxation, the redundant smile he often uses, but that is not his smile, it's no joke, especially because Gabriela Firea called a third person , in addition to Ecaterina Andronescu, and Corina Cretu, a European Commissioner who sent Gabriel Firea to the party's meeting, that the European authorities are worried about the things that are happening on August 10. The situation is not easy for Dragnea. In situations, a person who, according to his own statement, is unable to get out of his function and life, can only behave irresponsibly, raise, bluff, attack when he feels, which is what all dictatorial vocalists do when they feel their position is unstable. is, they are going to carry out a number of stormy attacks, such an attack is the task of giving Ms. Dăncilă a regulation to remove all those who were convicted when the SRI-Justice protocols, different organisms, were in operation, "the journalist added.
He also said that the president of the PSD "does not want to take into account the possible consequences of such an emergency ordinance, both internally, where the situation is clearly tense, there is a tense social tension, and externally, where, as warns Commissioner Corina. Creţu, the eyes of Brussels are focused on Romania and not on appearance. "
Read CTP: "Dragnea gave a sign of great weakness, it is a big mistake"
Tags:
cristian tudor popescu
,
PSD
,
liviu Dragnea
,
CCP
,
gabriela firii
,
cex psd
,
oug pardon amnesty

Source link