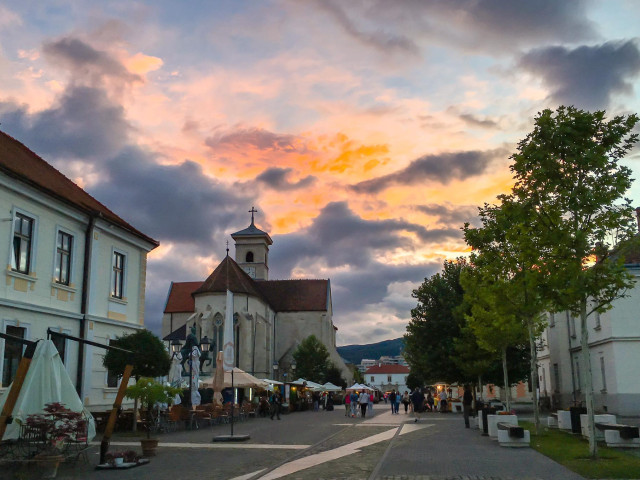 His cities develop or develop and want the Smart City title. But even though they have money, they do not invest enough in such solutions. It is even the case for Capital, one of the cities with the least implemented smart projects, under 10 in number. Despite the very good economic results of recent years and the considerable population growth, in Bucharest we are faced with a slow pace in the implementation of intelligent solutions. But there are cities that work intensely for the Smart City title.
Alba Iulia is the leading city that is detached in the rankings of smart solutions implemented for community technology – 96 in number. Although most developed cities in Romania have less than ten intelligent solutions, an analysis of a profile association shows. It is a huge difference, especially since we are talking about cities with a similar degree of development.
Alba Iulia has already adopted many of the smart solutions that work successfully in the major European capitals. These include smart lighting, monitoring of air quality, smart parking and monitoring of traffic.
Other cities that are taking major steps towards community technology are Cluj-Napoca and Timisoara, with the exception of Alba Iulia, which have more than 10 ongoing Smart City projects. In Cluj Napoca, for example, the local government introduced for the first time in Romania the first virtual official, called Antonia, which is available to non-stop citizens.
As far as the capital is concerned, it is far behind. However, experts believe that Bucharest, to restore the gap, would last up to 10 years and many billions.
In order to become intelligent, a city first needs a plan. At the moment, the strategy of the capital is only completed in the autumn.
A smart city is a city that gathers information and uses modern technology to improve the lives of its inhabitants. Fluidising traffic, improving public transport, reducing pollution and energy consumption, and the relationship of citizens with authority are just some of the characteristics of a city that wants to be smart.
Investment in smart infrastructure is therefore vital for the sustainable development of a country, experts say. Such smart applications can reduce, for example, up to 20% of daily shuttle time, which means four days off per year, but also a reduction in the number of accidents and crimes. However, investors in implementing smart solutions need a stable legal framework to encourage such initiatives. And they often do not have something like that.
Nowadays, the world's biggest cities are knocking on the smart city. They have routed smart traffic, sensors that help reduce the energy used for public lighting, and as far as transport is concerned, you can see your cell phone as long as the bus comes and if there are free parking spaces in a certain area.
The world's smartest city is New York for the second consecutive year, while London and Paris hold their next two positions immediately after the US metropolis.
Tags:
modern technology
,
smart city
,
smart city

Source link