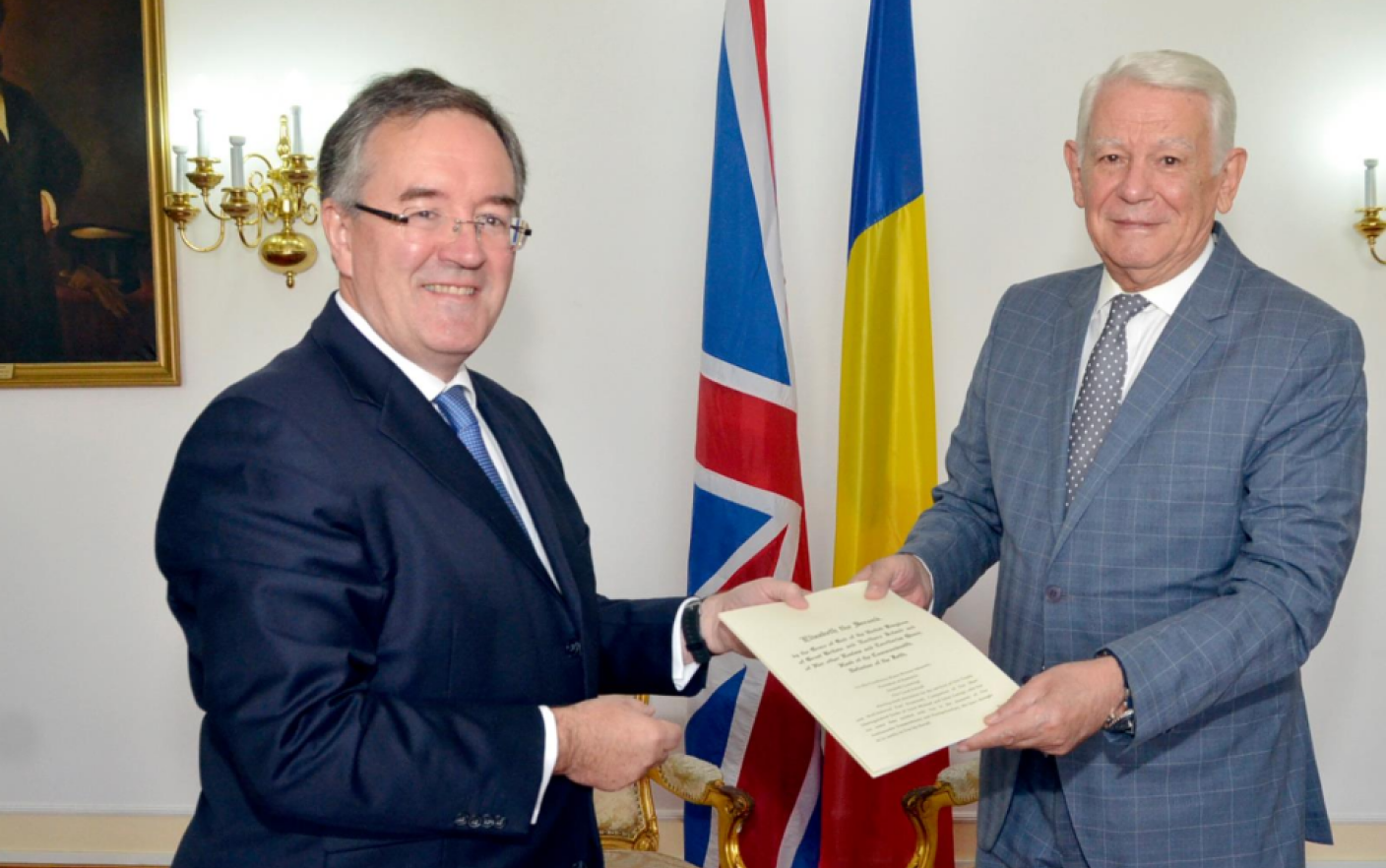 Facebook / British embassy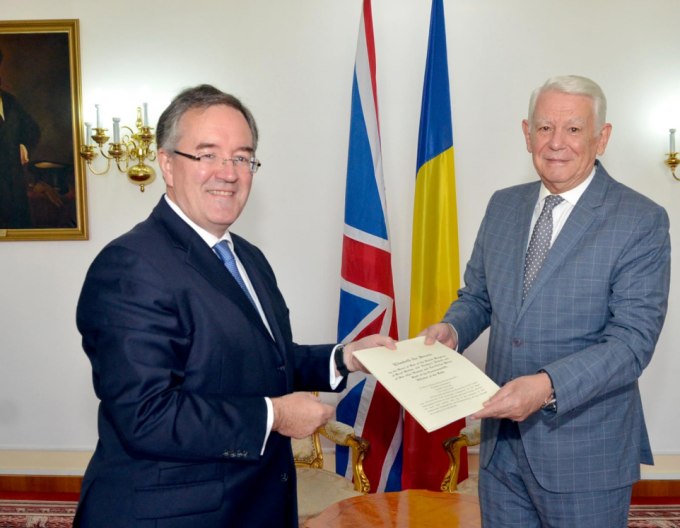 <! – Melescanu and Andrew Noble ->
The head of Romanian diplomacy Teodor Melescanu received the British ambassador to Romania, Andrew Noble, on Thursday, who handed over copies of his letters of accreditation.
In this context, the two discussed the importance of the strategic partnership between the two countries, reports Agerpres.
"The meeting highlighted the excellent state of the Romanian-British relationship, based on the bilateral strategic partnership concluded in 2003 and the prospects for cooperation in the context of European developments, in which the need and importance of strengthening of the strategic partnership by adapting to the new European and bilateral realities, including the perspective of the incoming Presidency of Romania in the Council of the European Union. ", informs the MAE in a press release.
The Romanian minister urged Ambassador Andrew Noble to fulfill his mandate in Romania and expressed his confidence for good cooperation, especially in view of his previous diplomatic experience in our country, said the communiqué.
on Instagram ProTV News find the photo's of the moment in Romania, but also in the world!
CLICK HERE to install ProTV News for Android and iPhone phones for FREE!
Source link