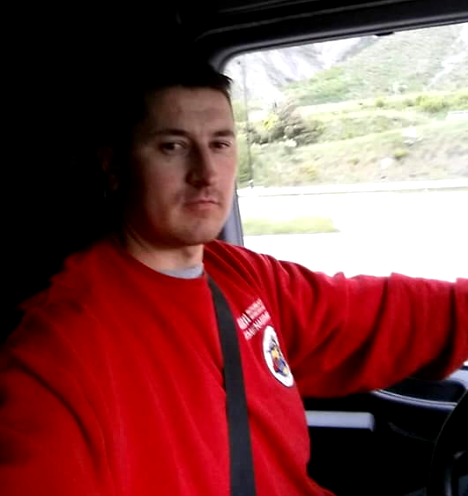 UPDATE . The sister of Marian Rosca published an emotional message on her facebook account, accompanied by a picture with the following message. "A TIR driver never dies … He just goes into the race and never comes back!"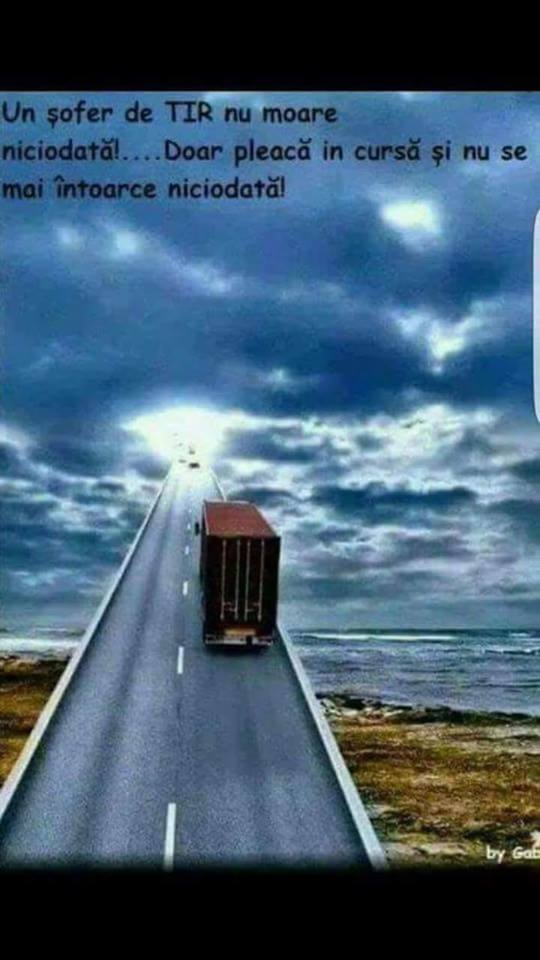 "God forgive my dear little brother over there where you went to look after yourself and your worries I forgive you, I love you and I will never forget you" wrote the sister of the Romanian to the social network.
Italian authorities announced Tuesday night that Marian Rosca died after part of the A10 motorway collapsed near Genoa. The Ministry of Foreign Affairs of Romania subsequently announced that the 36-year-old man in Gorj County is actually alive and in serious condition in the hospital. "My husband will arrive at the hospital today, he left France, we know it's a fourth-degree induced coma, the doctors have said two weeks in which we hope to come back, to open their eyes, even though there's a risk to keep a vegetable I could not tell my mother, I still have a sister who died 18 years ago and it's a shock to my mother Her sister was 23 years old, she died crazy, she was a little girl for a year and two months It was a difficult time, "said Mediafax, the Romanian's sister who had been wrongly killed by the Italian authorities.
The announcement of his death was this time made by the director of the hospital where he was hospitalized, and the Ministry of Foreign Affairs confirmed the message : "In the continuation of the information about the incident on August 14, 2018 on the A10 motorway near Genoa of the collapse of part of the Morandi Viaduct, the Ministry of Foreign Affairs made the following remarks: The Romanian citizen who had been injured after the collapse of the Morandi viaduct ceased to exist During this day
Death was reported by doctors, both to the family and consular representatives General of Romania in Turin in the hospital Representatives of the consular team are in contact with the family of the Romanian citizen and provide the necessary consular assistance in such situations, including the issuing of documents required for the return of the inanimate lic shame and of the death certificate.
The Ministry of Foreign Affairs expresses concern to the troubled family sincere condolences in these extreme moments
Saturday was declared national mourning day, because public funeral ceremonies for some of the victims are planned in Genoa
The families of some of the dead have decided to boycott the national funerals as a sign of anger over the way the authorities of the peninsula handled the incident
---
BOARD THEY: Mihai Sora, on the violence on Victoriei Square. "There are voices that try to deny the repressive action of 10 August"
---
Source link