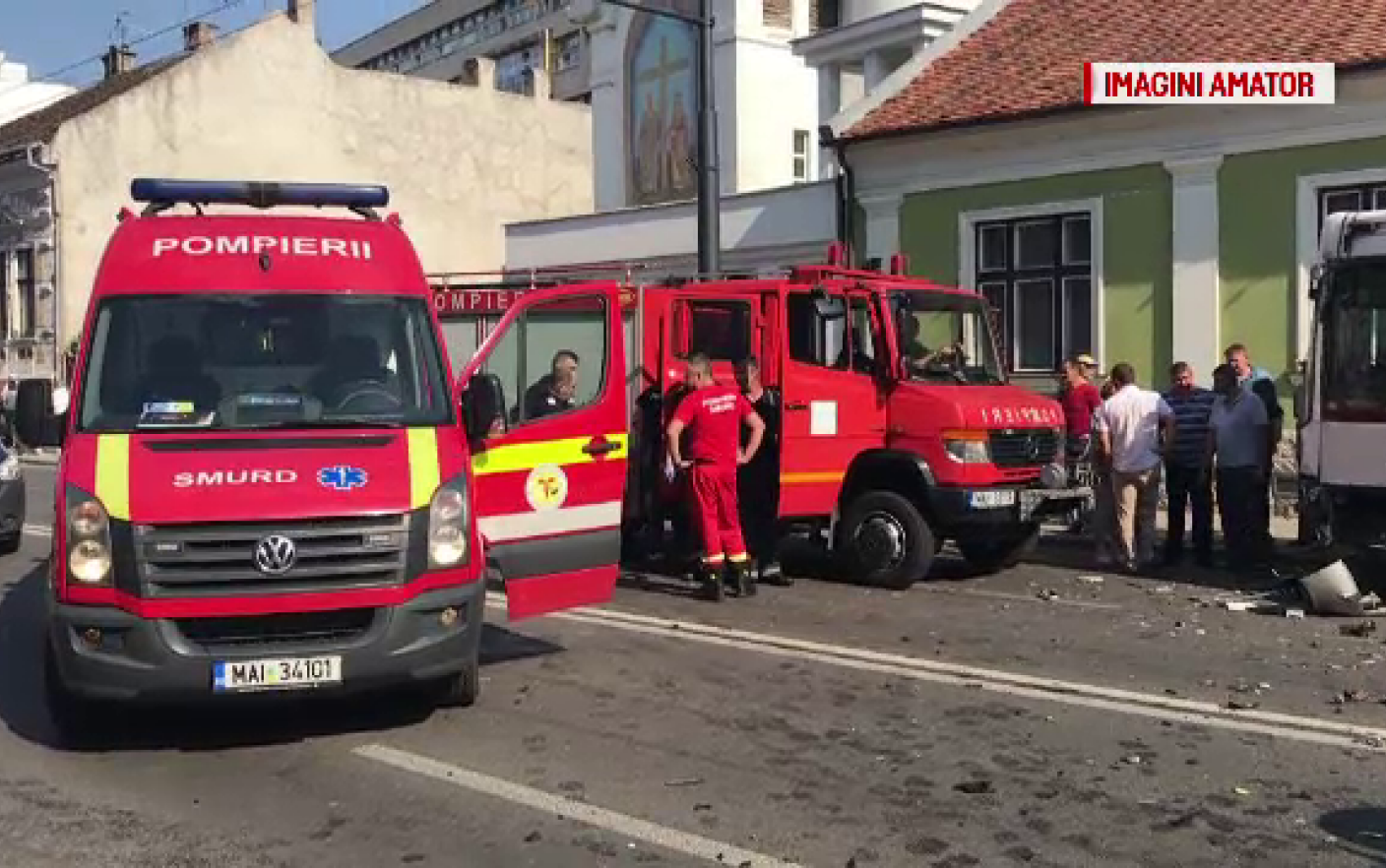 Two of the eight injured in the crash on DN7 Friday in Calinesti, Arges, have been declared dead.
According to representatives from the Arges County Police Inspectorate, one of the women who died was 28 years old and the other 45 years. Another woman, at the age of 28, is also in a serious condition.
Eight people were injured in a road accident on Friday, at DN7, in the Calinesti town of Arges, one of the victims was three pregnant women.
Representatives of the Emergency Situations Inspection Argeş announced that two children were injured in the accident.
"There are eight people involved, three men, three pregnant women and two children. A pregnant woman in eight months is in a cardio-respiratory arrest, two other pregnant women receive medical assistance," said the ISU spokesperson Arges, Captain Madalina. Epure, shortly after the road event.
From the first data, the driver of the car where the three pregnant women were, but also two children of 4 and 6 years old, would have gone to the left without being insured and was hit by another car that had been overtaken.
Although it seems hard to believe, there were seven people in the car who did the imprudent maneuver: a 50-year-old man at the wheel, the passenger on the right, and the three pregnant and children, all in the back seat.
And the driver of the other car, who drove well, was injured. A total of 8 people arrived at the hospital.
Instead, the two children involved in the accident, a four-year-old boy and a six-year-old girl are only slightly injured outside danger and suffering.
According to the Infotraffic Center, traffic on DN 7 Pitesti – Găeşti, blocked after the accident with Călineşti, has returned to normal.
The accident occurred on Friday morning at DN7, in the Calinesti area of ​​Arges County, with two cars involved.
After the accident, eight people were injured, seven of whom were in a car whose driver tried to return without causing the car to be hit by another car. Among the seven people in the car were three pregnant women and two children.
The wounded were transported to the Pitesti County Hospital.
on Instagram ProTV News find the photo's of the moment in Romania, but also in the world!
CLICK HERE to install ProTV News for Android and iPhone phones for FREE!
Source link