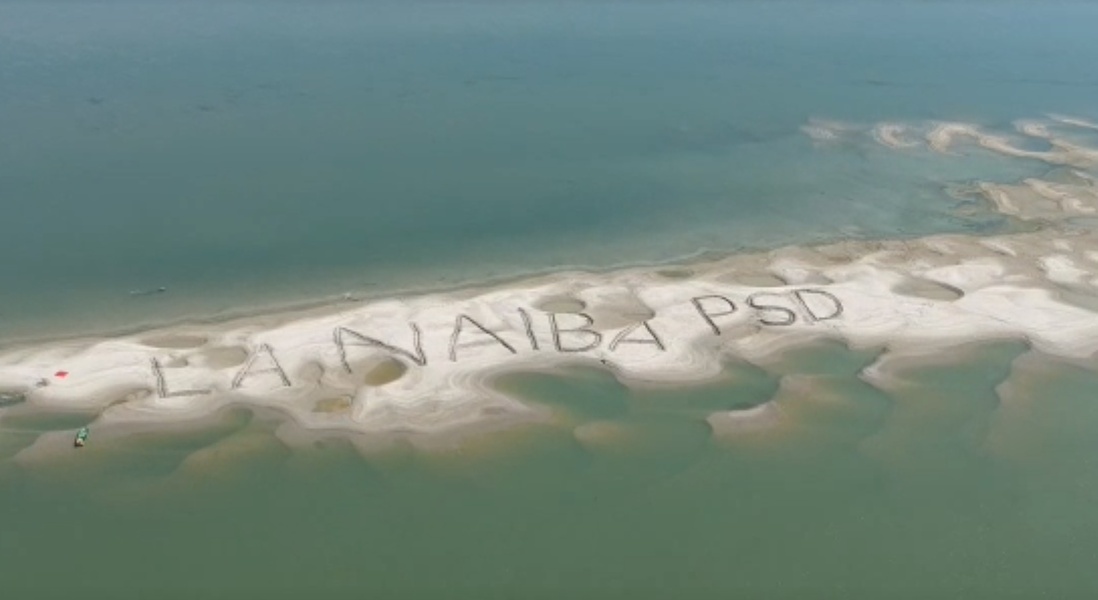 The message "Damn, PSD" was written Saturday on sand on the island on the Danube in the city of Galati, with a text of 100 meters long, each letter with 10 meters, reports Mediafax.
The Gălăţeni, who passed by on the bank of the Danube on Saturday, discovered that on the island in the middle of the river, near the city of Galati, "Damn, PSD" was written in large letters.
The message can be seen from the plane, from the ships that sail through the river, but also from the two banks, the Galaţi and Tulcea.
The message was made by seven people who dug for several hours in the sand from which the island of the Danube was formed.
The text covers a length of 100 meters and each letter is 10 meters high.
Finally, those who participated in the message filmed the island with a drone, so that the images were transferred and posted on Facebook.
The anti-PSD message remains on the island until the water covers the large letters.
Anti-PSD messages have also appeared in a wheat field, on a banner worn high on a parachutist, in football galleries and on a hill in Cluj.
Source link