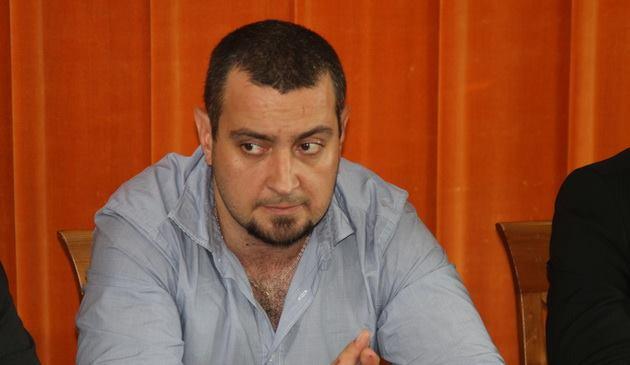 In December 2017, Prosecutor Andrei Bodean protested against amendments to the laws of justice and claimed that no one would be safe if they came into effect, says digi24.ro.
"Even criminals will no longer be safe." And the daughters of the offenders may be crossed and their wives may be deprived (…) If the amendments to the Penal Code and the Code of Criminal Procedure take effect, our work will be everyone will be blocked, and no public prosecutor can, no matter how working with the DNA or other prosecutor's office, carry out the work, nobody will be safe anymore, "said Bodean for South East Info.
Andrei Bodean is 38 years old and joined the judiciary in 2008 at the Constanţa court. Bodean became famous in 2011 for the murders he had investigated when he was a criminal at the prosecutor's office of the Constanţa Tribunal. He became Prosecutor of DNA in January 2013.
Shortly thereafter, Andrei Bodean began the criminal investigation of Nicuşor Constantinescu, the former president of the Constanţa County Council, in the case of the Zonal Military Center, the case in which Nicusor Constantinescu is serving a five-year sentence today, according to South East Info.
In January 2014, Bodean requested that Nicusor Constantinescu be removed from the Constanta County Council because he had repeatedly refused to attend the hearings. Nicusor Constantinescu, Bodean, also challenged him in various cases before the court, where the former president of Constanta County Court was convicted at first instance. In one case, Constantinescu was acquitted after partial dis- crimination of abuse of office.
Bodean also challenged former Constanta Mayor Radu Mazare in the event that he was initially sentenced to six and a half years in prison. Moreover, Andrei Bodean has also summoned mayors, lawyers and heads of deconcentrated institutions.
According to the day of Constanta, Andrei Bodean was born on April 6, 1980. He graduated from the National College "Mircea cel Batran", but also from the Law School of Ovidius University, specializing in public administration. Romanian President Traian Basescu signed the decree appointing Andrei Bodean as a prosecutor (on Constanţa's prosecutor's office) on February 8, 2010. On May 14, 2012, the Supreme Council for Magistracy decided to promote Andrei Bodean at the Constanţa Public Prosecutor's Office, to the prosecutor's office at the Constanţa Tribunal.
After almost a year Bodean was admitted to the interview for the appointment as public prosecutor of the National Anti- terrorism Directorate – Constanta Territorial Service.
Friday is the last day that candidates for the position of chief prosecutor of DNA can be submitted. Until now, Prosecutor Paula Tănase of the Public Prosecution Service of Galati, the Public Prosecutor Nicolae Lupulescu and Gabriela Scutea, Public Prosecutor of the Public Prosecutor's Office at the Court of Appeal of Brasov, filed their application.
photo source: Southeast info
---
Source link