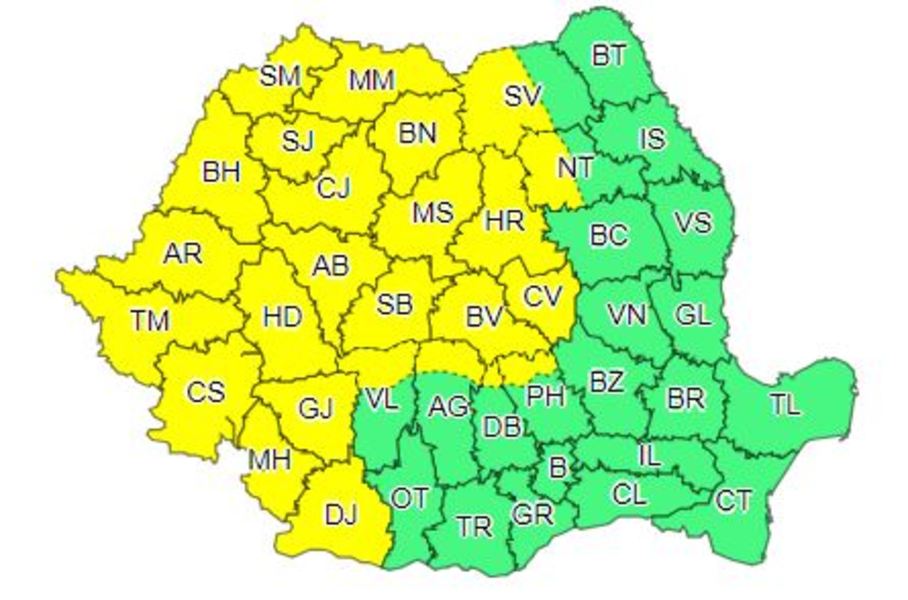 The National Meteorological Administration issued a yellow code for increased atmospheric instability, significant amounts of water, valid from Sunday, from 14:00 to Monday, 23:00 in about half of the country.

In the period mentioned there are periods of increased atmospheric instability in Banat, Crişana, Maramureş, Transilvania and locally in Oltenia and in the mountain region. This will be manifested by towers that will also have a violent character, frequent electrical discharge, wind-intensifying wind-ups and isolated hail traps.
In short intervals or through accumulation, the water quantities will exceed 20 … 25 l / m² and insulate 40 … 60 l / m².
Source link