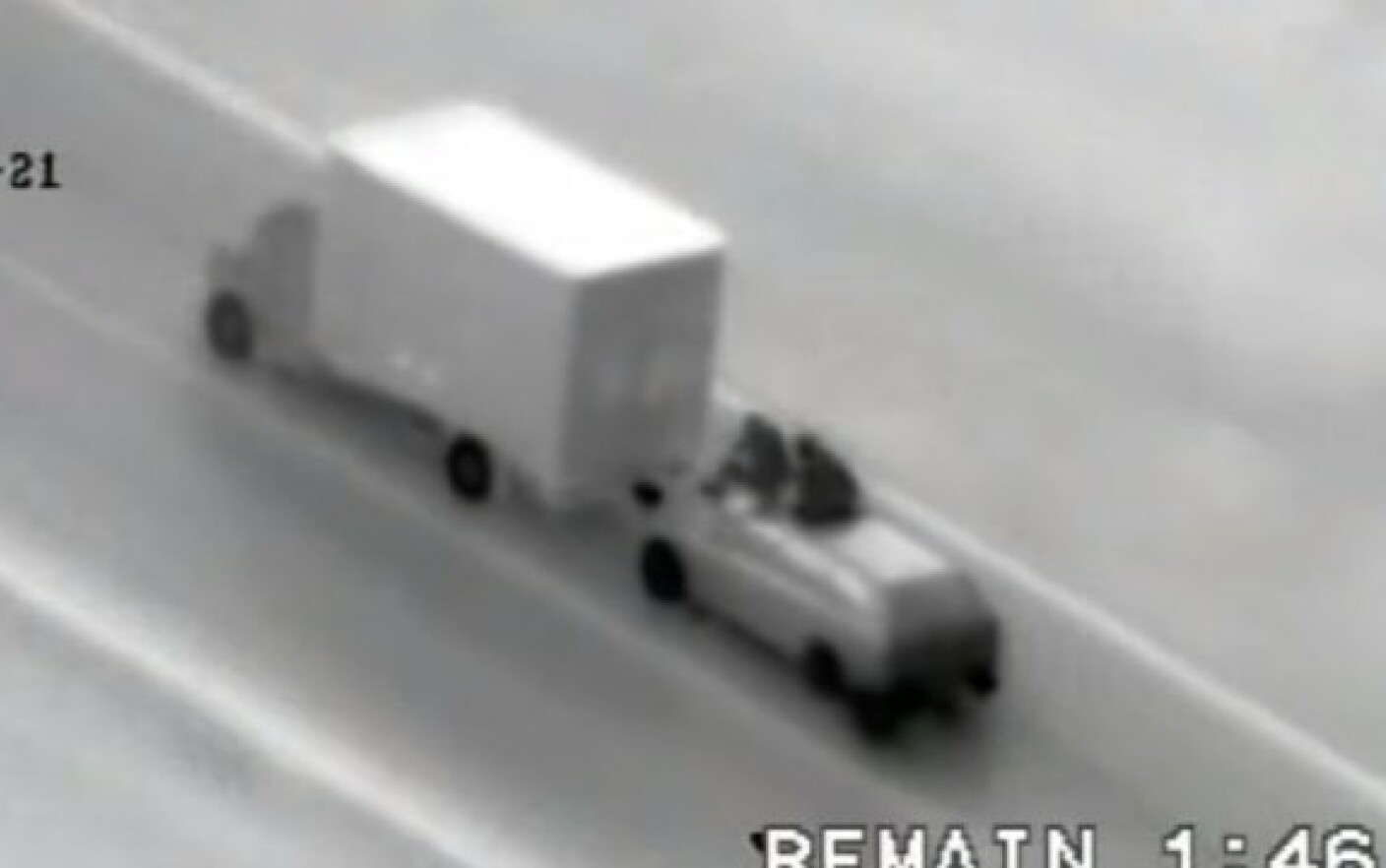 A criminal group has stolen various items from trucks going to the UK. The authorities believe it could be a gang of Romanians.
The thieves allegedly attacked several trucks from where they stole cell phones, PS5 consoles and cigarettes that should have reached their recipients at Christmas, he reports. The sun.
Police have reported 27 thefts this year alone and the damage is estimated at around £ 66 million.
Their working method is worthy of an action movie. A car comes closer to the truck and a suspect climbs onto the roof of the car and then steps off the hood.
From there he breaks the locking mechanism of the cargo area and jumps into the trailer. A second company car approached with a sunroof on the roof and the suspect tossed the stolen boxes from the trailer into the car.
Investigators fear that criminals will intensify their tactics during the holidays.
Because of this, many customers have come to receive cat food, sandwiches or household items instead of consoles.
Several consoles, televisions, cell phones, cigarettes and cosmetics have been stolen in recent months.
Police have reportedly issued warnings to hauliers about tactics and other truck traffic offenses as these appear to have intensified in recent weeks.
Authorities urged transport chiefs to strengthen security and change routes.
Searches for "acrobatic" thieves stealing trucks along the way

Earlier this year, DIICOT searched different addresses of a criminal group specializing in truck theft in various European countries, earning them the nickname "acrobats" or "surfers" in the press in this country. .
DIICOT Prosecutors – Main Police Force Central Structure and Judicial Police Officers executed 73 search warrants in the provinces of Bucharest and Ilfov, Argeș, Prahova, Teleorman and Ialomița, 18 of which were based on a European Investigation Order with France on the activities of specialized criminal groups in committing thefts of TIR trucks on the move, acts committed both in Romania and on the territory of other EU Member States.
In this case, the damage amounted to several million euros.
The largest robbery brought to the attention of investigators took place in the Netherlands on July 24, 2017, when the gang of thieves from a truck stole cell phones and state-of-the-art electronic equipment totaling 550,000 euros, goods later recovered for the largest part.
Source link