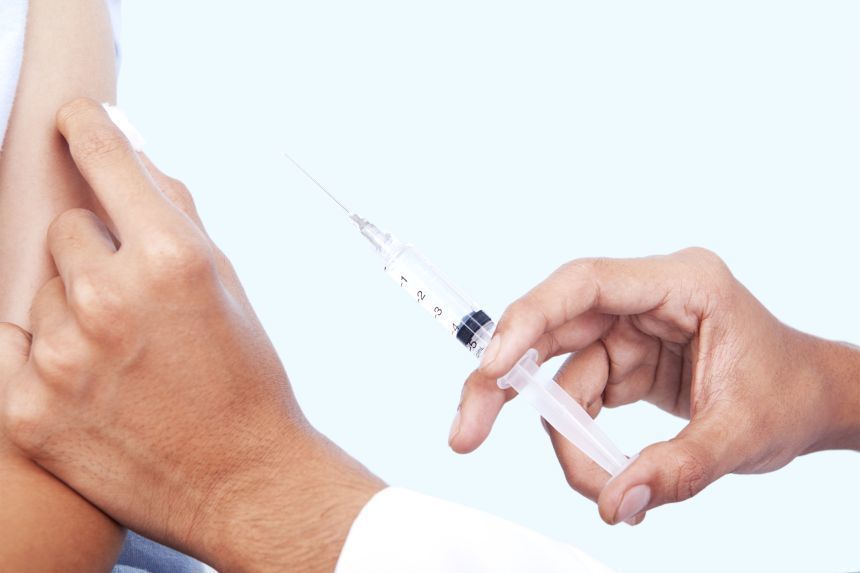 A percentage of 52 percent of Romanians declare to have vaccinated, but nearly 60 percent never vaccinated against influenza, according to a team's results. 45% of participants in the study believe that more information campaigns would be needed and nearly 5% of respondents said they did not know that there were flu vaccines. In Romania, in the cold season 2017 – 2018, there were 129 deaths from flu and more than 1,700 diseases.
The study "The opinion of the Romanians on influenza vaccination", conducted by the iVOX research agency for Mylan Romania, shows that 52% of Romanians are declared for vaccinations, but almost 60% are not vaccinated against influenza.

The most common reason is the conviction that this is not necessary: ​​39%. On the other hand, more than 50% of the respondents had flu at least once a year in the past five years, but 47% of those affected did not need medical attention.
Answers to the questionnaire draw attention to the continuing and continuing need for information on influenza vaccination: about half (45%) of study participants believe that more information campaigns would be needed and about 5% of respondents said they were they did not know that there were influenza vaccines.
"However influenced by the Romanians of the flu, they refuse to take it seriously, although the number of registered cases and deaths is increasing year by year and this information is available to the public, which is why Mylan has committed itself in two directions together with local partners. To raise public awareness of the impact of influenza and provide the most effective means of prevention as part of the responsibility we see in our position, our vaccine manufacturer, "said Adrian Grecu, General Manager of Mylan in Romania.
At the same time, according to the study, seven out of ten Romanians are receiving information about influenza from health professionals, but at the same time six out of ten people prefer to search online for the information they deem necessary. Also very few Romanians have been vaccinated.
To reduce the risk of influenza, Romanians prefer the daily ventilation of the home (58.61%), the use of disposable handkerchiefs followed by the disposal (54.58%) and hand washing (50.62%).
Also from the point of view of sickness behavior we are not better: most Romanians do not go to a doctor. 46% of respondents said they did not need medical advice.
According to the study, although few Romanians choose vaccination prevention, half of them are aware of how much the costs are related to this disease and its impact on the economy.
Eight of the 10 respondents believe that influenza prevention mainly results in reducing visits to physicians, and many of them also consider lowering the medical costs associated with influenza complications.
Every year, between 5% and 10% of adults and between 20% and 30% of children get flu. According to WHO, it is estimated that global annual epidemics result in about three to five million cases of serious disease and about 290,000 to 650,000 deaths.
Only in Europe the seasonal flu produces between four and 50 million symptomatic cases every year and between 15,000 and 70,000 European citizens die each year from influenza-related causes. In Romania, in the cold season 2017 – 2018, there were 129 deaths from flu and more than 1,700 diseases.
Seasonal flu can have serious consequences for all populations, but the greatest risk of complications occurs in pregnant women, children younger than 59 years old, the elderly, chronically ill and people who work in the system medical.
"The Romanians should not forget that flu is an acute respiratory tract infection caused by influenza viruses and that it can affect a person regardless of age, easily spreading from one person to another through the air (through coughing and sneezing) or by hands or surfaces contaminated with influenza viruses, although influenza is a contagious disease that can have serious consequences, it can be prevented, understanding the way the disease is contracted and how this infection can be prevented is the key to reducing the number of diseases, hospitalizations and premature deaths, "said Dr. Valeria Herdea, MD, MD, President of the Romanian Association for pediatric education in medicine family.
It is estimated that in Europe the costs (direct and indirect) related to influenza are between six and 14 billion euros per year, taking into account the costs of hospitalization and the loss of money on days when people due to flu or influenza have not yet the work. on the grounds that they caused a flu-like person.

Source link