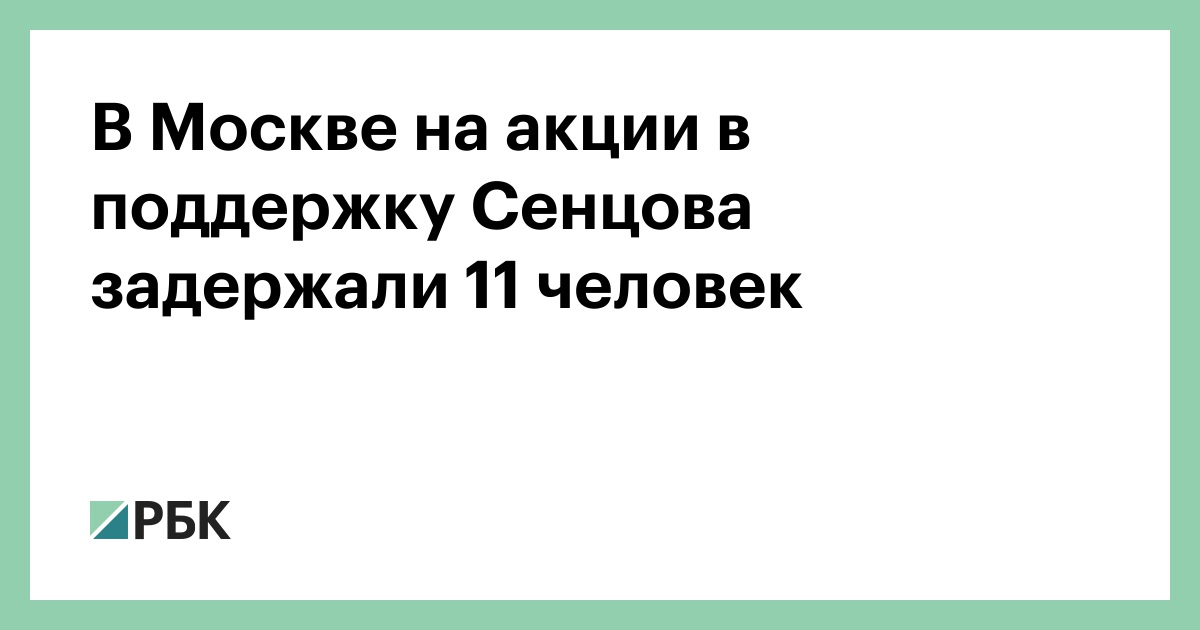 In Moscow, near the monument to Griboyedov in Chistye Prudy, activists were held in support of the Ukrainian director Oleg Sentsov. About this writer Alisa Ganieva reported by RBC.
"This was an event where activist Alexei Belenkin, inspired by the" March of Mothers ", called for volunteers, and as a result, about ten people gathered with different posters about the freedom of political prisoners and the exchange of prisoners between Russia and Ukraine. They played guitar and sang songs about freedom, "Ganieva said.
According to her, after a while after the start of the action, the paddy wagon was driven up, the police officers consulted for some time and then they held everyone. Ganieva noted that the detainees are now awaiting a protocol in the Directorate Internal Affairs of Novaya Basmannaya, 33.
According to one of the participants in the action, Vladimir Maksakov, there were 11 detainees. He told RBC that the activists had posters, one of which "read Russia and Ukraine, released the political prisoners".
Arriving at the detainees, the municipal deputy of the Basmanny district Viktor Kotov said that "the registration has not started yet." According to him, in the police department is an employee of the Center "E" Alexei Okopny. "He just walks around and looks at the boys that they have not said anything to him," Art. 51 of the Constitution, "the municipal deputy stated (this article states that no one is obliged to testify against himself, his wife and close relatives, whose circle is determined by federal law).
Later Kotov clarified that the detainees part 5 of Art. 20.2 of the Code of Administrative Offenses against Russia (violation by a participant of a public event of the established procedure for holding a meeting, rally). "At the moment the design started, there are several police officers in the office, the prisoners come one by one," he added.
In the press service of the GU MVD in Moscow, RBC said they have no information about the detentions of activists. In the Basmannoy police station, RBC was told that the detainees had not yet been received.
The action that was not coordinated with the mayor's office was timed to coincide with the hundredth day of the hunger strike by Sentsov, which he announced in May, and demanded that all Ukrainian citizens who "for political reasons" there had left.
Sentsov in 2015, Russia was found guilty of creating a terrorist community and preparing two terrorist attacks in Crimea and sentenced to 20 years in a colony with a strict regime.
Source link