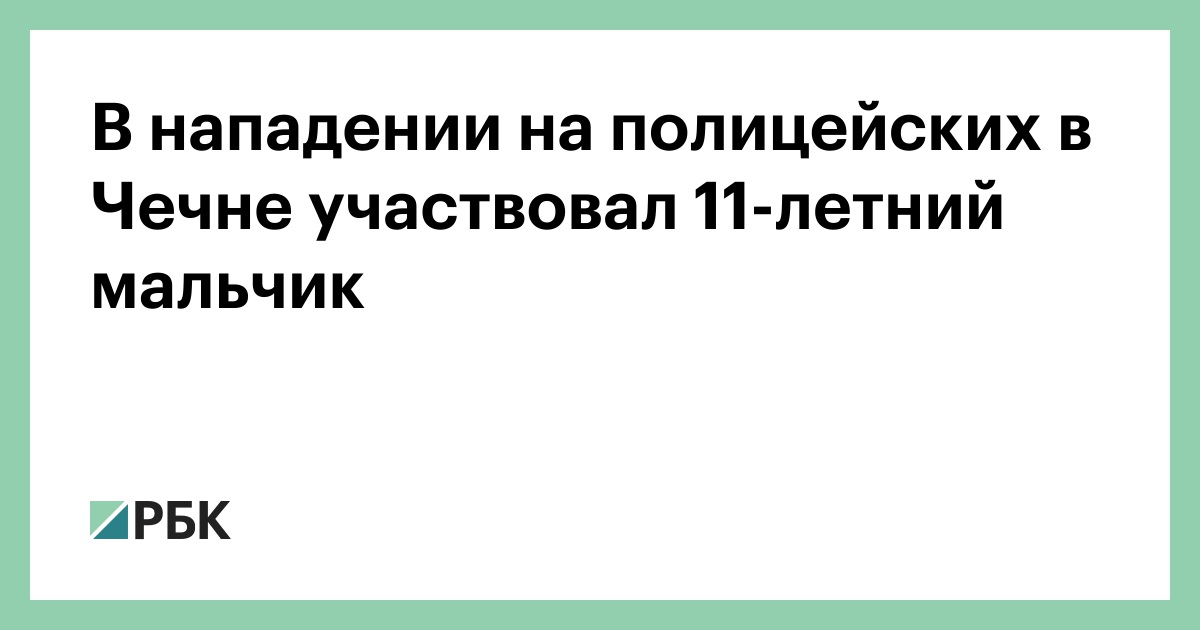 Less important natives from the republic participated in attacks on policemen in Chechnya. The youngest was 11 years old, said Minister Dzhambulat Umarov
All participants in the attack on policemen in Chechnya were teenagers, Jambulat Umarov, the republican minister for national policy, external relations, press and information, told RBC. According to him, the oldest of the criminals (who had hit the DPS at the entrance to Grozny) was 17 years incomplete and the youngest – 11 years.
"They were teenagers and do not hesitate to talk, kids, the calculation of criminals was huge, they needed victims as much as possible, the first part of the criminals was torn to the center of the city of Grozny. The second part of the criminals wanted to show their effectiveness through attacks on the police, but fortunately none of the citizens were injured, "Umarov said.
Umarov compared the attacks with the events of the spring of 1945, the "pain" of Nazi Germany, when "Adolf Hitler blessed German children for opposing Soviet troops." "Third Reich technologies are very well received and used by analysts, puppeteers who have created and managed the" Islamic state " [запрещенной в России организацией]. Realizing that the older boys are not yet using this nonsense, they simplified these programs with the expectation of a weak awareness of children aged 11, 12, 15 years old, "the minister emphasized.
Umarov explained that these attacks show "what a monster is our enemy, who stops for nothing to achieve his goals."
In the evening of August 20, it was IG who took responsibility for the attacks on police officers in Shali, Mesker-yurt and Grozny.
As a result of the attacks, several law enforcement officers were injured. The source of "Interfax" reported that during the attack in Shali one policeman was killed and three injured, according to the source of "RIA Novosti", one policeman died while shooting in Grozny.
Almost all criminals were killed. Only one survived who committed a self-explosion near the police station in Mesker-yurt. He was taken to the hospital.
The head of Chechnya, Ramzan Kadyrov, said that the purpose of the attack was to create a public resonance and to prevent the holding of the Kurban Bairam in the republic. He stressed that the situation in the country "absolutely calm, stable and there are no conditions for complications".
The last major terrorist attack in Chechnya took place on 19 May. Then the group, led by a native of Ingushetia, Ahmed Tsechoeva, attacked the parishioners of the orthodox church of Michael the Archangel in Grozny. As a result of the attack, one of the faithful died – a resident of Uzbekistan, as well as two police officers. All attackers were killed while they were trying to be held.
Source link