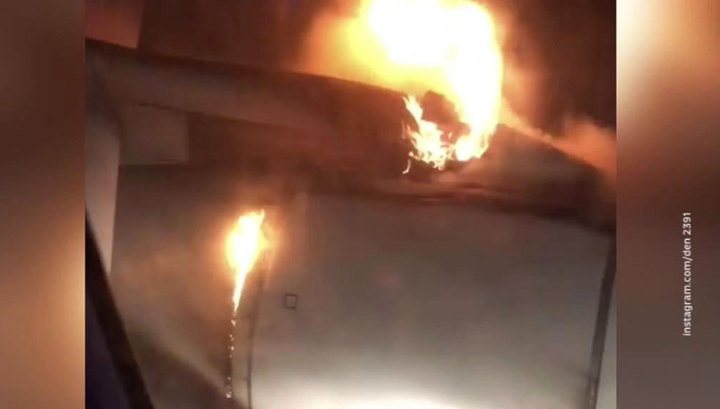 After the incident with the burning engine of Tu-204 in Ufa 58 passengers refused to continue their flight to Sochi on another line.
"144 flew away, 58 refused." The plane left at 11:21 UEFA time (9:21 Moscow time), "- said TASS Prosecutor of Ufa Andrey Prilutsky.
The emergency situation took place early in the morning on 22 August, almost immediately after the departure of the Red Wings airline from Ufa airport. After taking off on the Tu-204, on board of which there were 202 passengers, the left engine caught fire.
The commander of the crew switched off the burning engine, after which the aircraft returned to the airport. He already waited for all emergency services on the runway. The landing passed safely, the fire was quickly extinguished. Within a few minutes, all passengers were evacuated using an inflatable ladder, the injured as a result of the incident there.
Now that the emergency Tu-204 has been suspended from flights, an investigation is being carried out. Passengers were provided with the necessary psychological assistance, food and drinks were provided and a reservation was made after them. Everyone who agreed to continue the journey had already flown from Ufa. The delay was more than six hours.
Source link