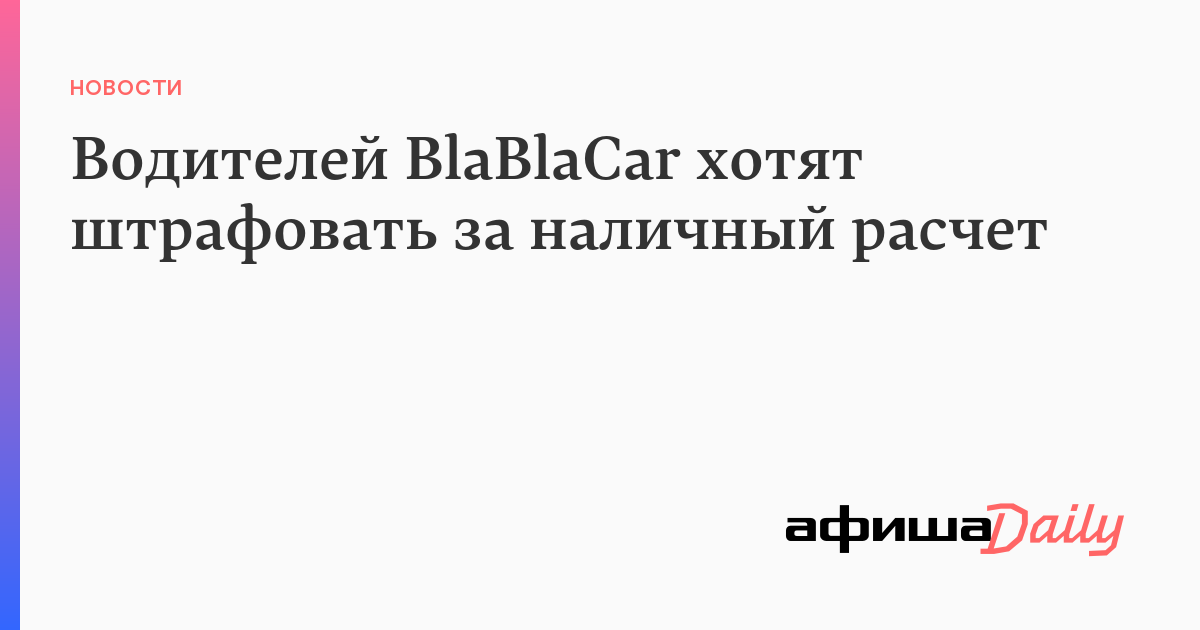 The Moscow Department of Transportation has drafted a bill to regulate the operation of joint travel services, including BlaBlaCar, BeepCar and Yandex.Poputka. As reported by Kommersant, the agency will transfer all transactions between drivers and passengers for cashless payment. If the driver makes the payment in cash, he will be fined five thousand rubles.
The authors of the bill also propose:
– only allow drivers with a national driving license from the Russian Federation and at least three years experience in the application;
– prohibit the use of services for joint trips to drivers with an open or undefined conviction;
– equip automatic systems with GLONASS or GLONASS / GPS systems;
– to introduce accreditation for owners of carpulping services;
– set the limit for the cost of the trip;
– require aggregators at the request of the authorities to block drivers for commercial transport.
Aggregators can also get a fine for violations. For individual entrepreneurs the fines amount to 20-50 thousand rubles, for legal persons – 100 – 200 thousand rubles. For the second offense – 50-100 and 200-300 thousand rubles, respectively. The third violation is the cancellation of the accreditation of the aggregator and the blocking of the internet service platform.
The bill was submitted at the beginning of August to the working group for regulation of carpelling under the Ministry of Transport. The Ministry of Economy and the Union of Passengers have already opposed the initiative.
All news "Billboards Daily" is included in our special telegram channel. Go there and you!
Source link