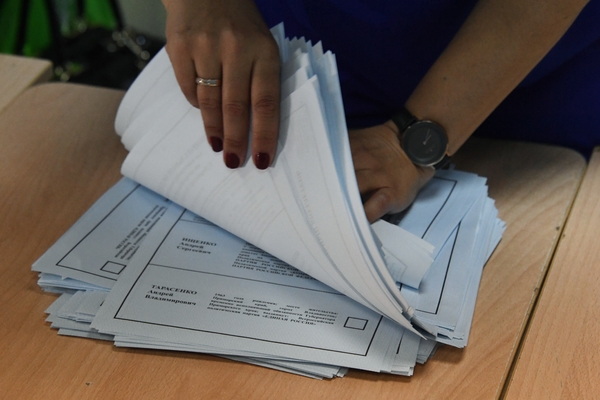 More than 60 complaints about violations in the second round of the election of the head of Primorye have been submitted to the regional electoral commission. Representatives of the CEC came to Vladivostok to verify the claims, reported RIA Novosti on Wednesday, September 19.
The committee has already started working. It is expected that members of the CEC will meet with colleagues on the coast, but also visit the regions of the province and talk to law enforcement officials. They stay in the region for about 2-3 days.
Related materials
On 18 September, the Central Election Commission (CEC), on the basis of the results of a 100 percent assessment of the protocols, reported that provincial governor Andrei Tarasenko ("United Russia") received 49.55 percent of the votes, and Andrei Ischenko, the candidate of the Communist Party, 48.06.
On the eve of the participants accused each other of forging the elections. The communist said he was in charge of calculating 95.7 percent of the vote, but "literally in the morning the results in Vladivostok, Nakhodka, Ussuriisk and Artem were falsified." On the same day, the leader of the Communist Party Gennady Zyuganov appealed to Russian President Vladimir Putin with a request to intervene in "criminal lawlessness" in Primorsky Krai.
The headquarters of the candidate for governors, Andrei Tarasenko, in turn submitted 35 complaints to the regional electoral commission for the course of the second round of elections.
More important news on the Telegram channel & # 39; The Tape of the Day & # 39 ;. Subscribe!
Source link