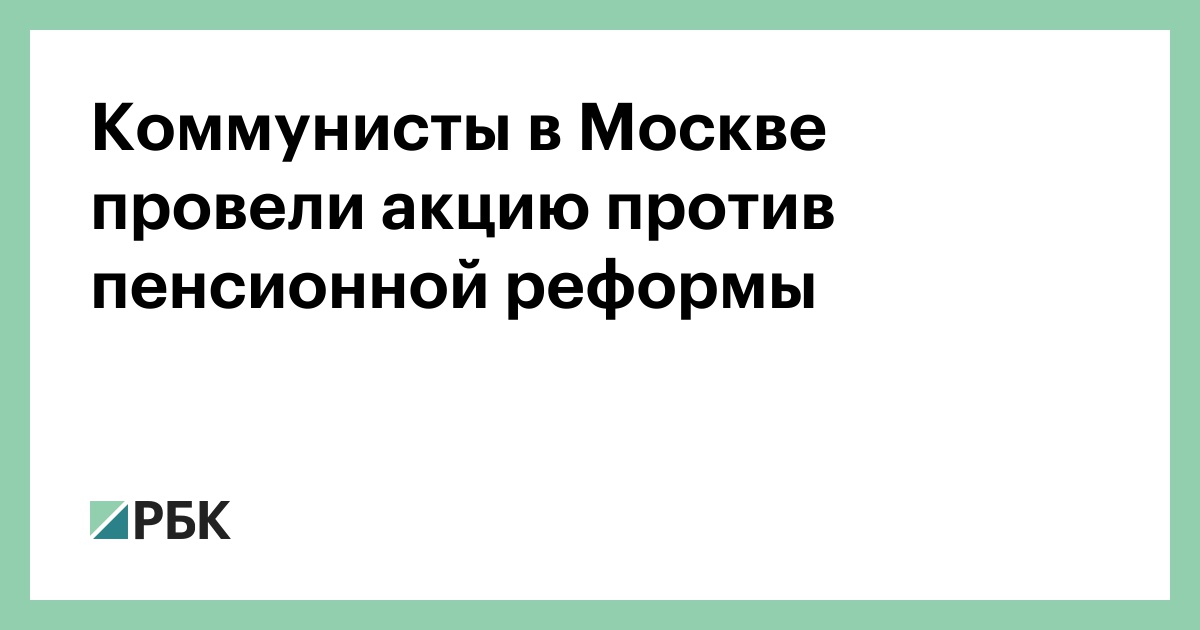 On the prospectus of the academician Sakharov an action was coordinated with the authorities of the capital against the increase of the retirement age organized by the Communist Party.
At the rally, which ended around 14:00, there were 8.9 thousand people, said RBC coordinator of the White Counter Dmitry Ionov. In the press service of the GU MVD of Russia in Moscow, RBC reported that the action was attended by 6,000 people. "Policemen in collaboration with representatives of Rosgvardia ensure the protection of public order and the safety of civilians," said the press service.
The Moscow mayor of the Communist Party of the Russian Federation, one of the organizers of the action, Vadim Kumin, said that Muscovites should not be silent, and the current head of the Accounting Chamber, Alexei Kudrin, "must admit that he the Minister of Finance has messed up for fifteen years ". "Instead of admitting that there is a gap in the pension fund, to calculate where the money went, they came up with a pension reform," Kumin added.
On August 29, President Vladimir Putin proposed to change the design of the pension reform, thereby "softening" the reform as much as possible. The main change proposed by Putin is to increase the pensionable age for women by five instead of eight, as was suggested earlier. For example, the retirement age for men and women will be increased proportionately to 60 and 65 years respectively, and the transition will last 10 years – until 2028.
Source link