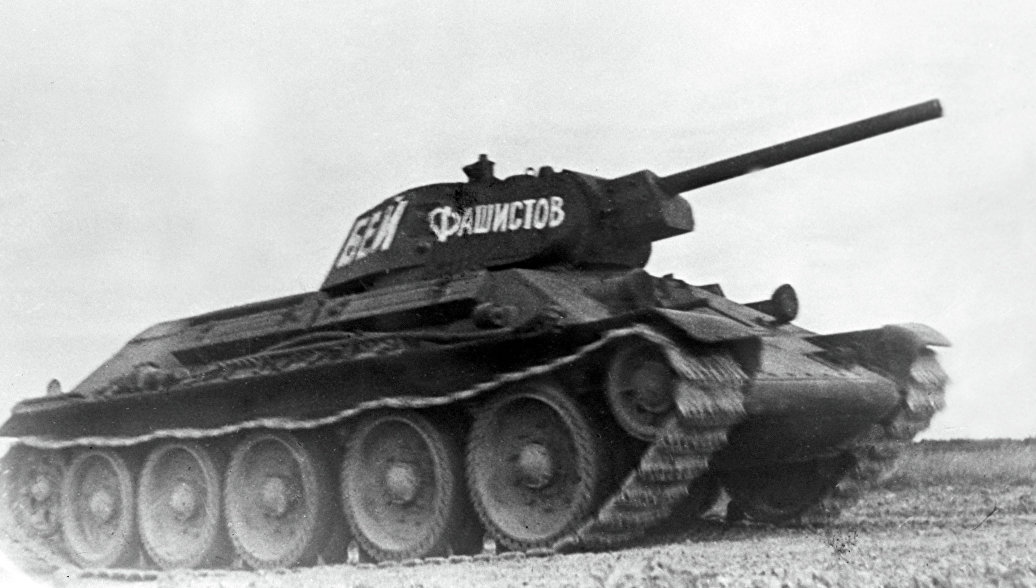 07:342018/09/19
(Updated: 07:35 19.09.2018)
4771562
MOSCOW, September 19 (Itar-Tass) – RIA Novosti. The Soviet tank T-34 turned out to be a real "deadly surprise" for the attacking Wehrmacht on the USSR, writes the German magazine Stern.
A heavy caliber. The weapon that defied heavy Wehrmacht tanks
At the beginning of the war, the newspaper notes, this combat vehicle was superior to all German tank models. In his opinion, compared to the T-34 German tanks Pz.I, II, III were "only toys", while the Soviet machine possessed a powerful weapon, excellent maneuverability and sloping frontal armor, which standard Wehrmacht antitank weapons did not penetrate.
One of the secrets of the success of the "thirty-quarter" magazine is a simple and ingenious design, which made it easy to create a mass production of the tank.
Despite the creation of new types of tanks in response to the T-34, the Wehrmacht never received a car that could compete with the "thirty-four" in terms of maneuverability and openness, emphasizes the publication.
T-34 holds the defense: as in Chisinau, a "tank war" unleashed
The magazine also calls it the innovative for its time engine T-34, diesel V-engine B-2. The heirs of this engine are used in modern Russian military vehicles, such as the T-90, concludes the publication.
T-34 – the legendary Soviet medium tank of the Great Patriotic War, which was mass-produced since 1940. The machine was the main tank of the Red Army until the first half of 1944, before the introduction of T-34-85 adaptations in the troops. Many experts, including German generals, called the "thirty-four" one of the best tanks of the Second World War.
Source link