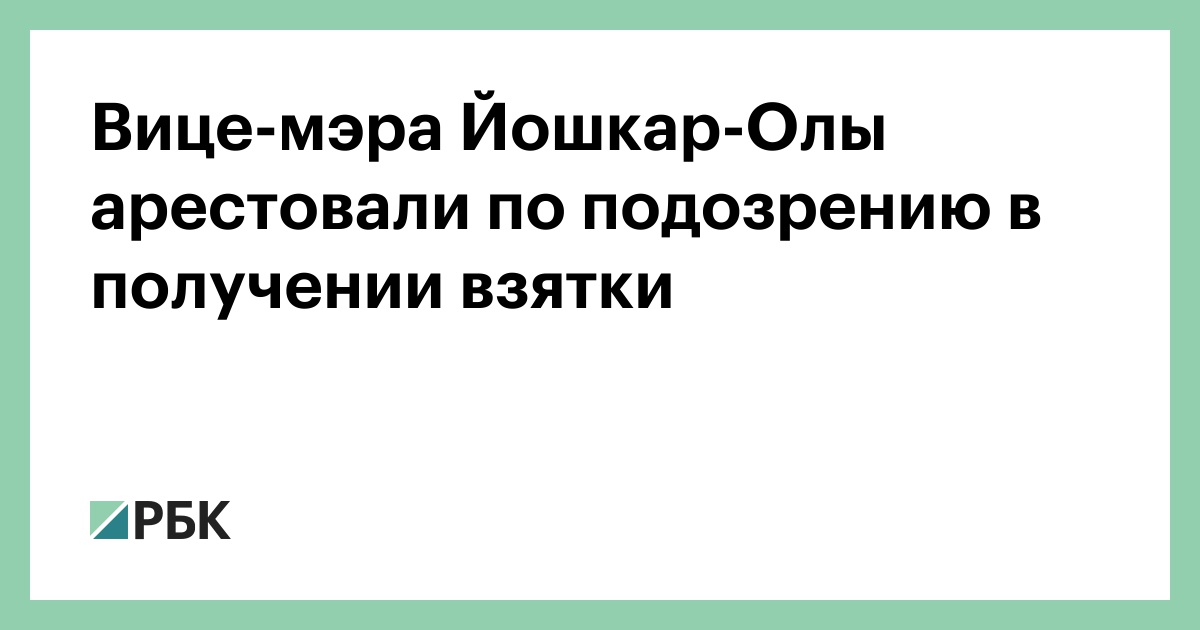 Deputy Mayor of Yoshkar-Ola Andrei Zagainov was arrested on suspicion of attempted bribery in the amount of 250 thousand rubles. This was reported to RBC in the Commission of Inquiry of Russia.
A criminal case has been opened, the necessary investigation actions are being carried out with the suspect. As mentioned on the website of the Ministry of Internal Affairs of the Republic of Mari El, the case was initiated under part 3 of Art. 30, item "in" part 5 of Art. 290 of the Criminal Code of Russia (attempt to receive bribes on a large scale from an official).
In early June, the court completed the investigation into the criminal case against the former head of Mari El Leonid Markelov. Investigations were also carried out against his deputy, former Minister of Agriculture and Food of the Republic of Iraidia Dolgusheva and director of the media company "TV Company 12 Region" Natalia Kozhanova. According to the investigation, Markelov received a bribe of more than 235 million rubles. In addition, he is accused of acquiring and storing ammunition.
Source link