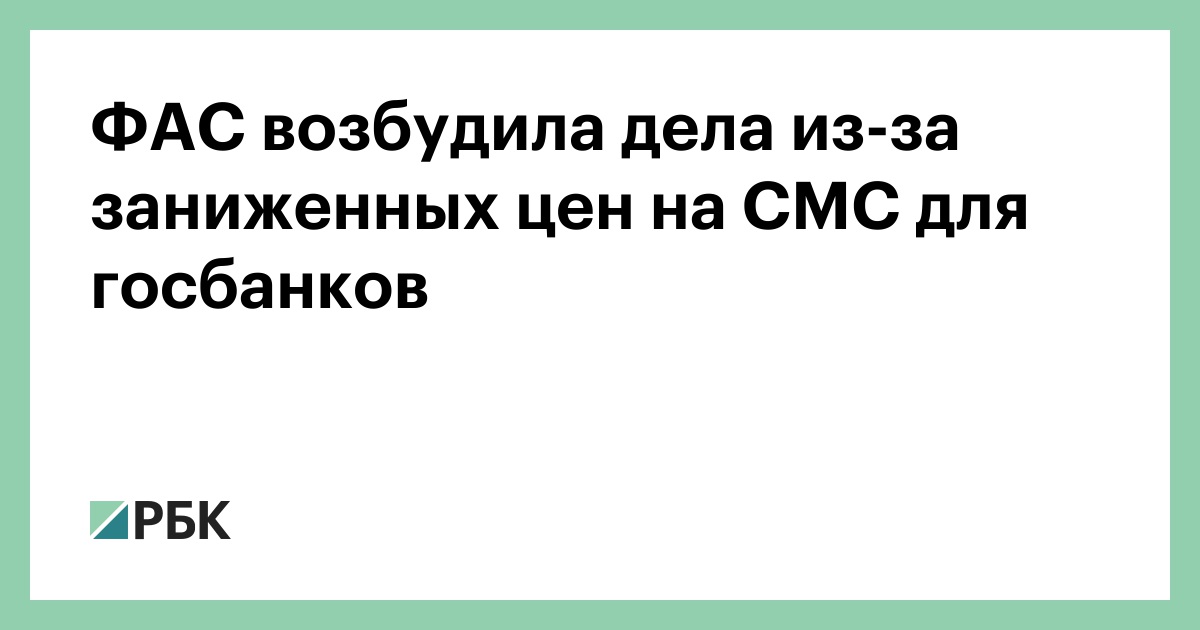 The Federal Antimonopoly Service (FAS) has instituted proceedings against the Big Four operators that did not remove the antimonopoly infringements previously detected in connection with the difference in rates for sending SMS to banks. This is reported on the FAS website.
In June it was found that the prices for SMS for state banks of PJSC "MegaFon", PJSC "MTS", LLC "T2 Mobile" and PJSC "VimpelCom" are lower than for private banks. FAS warned operators about this and ordered to eliminate discriminatory conditions within 14 days of receipt of the warning.
Due to the fact that the violations were not eliminated during the set period, the FAS initiated the proceedings against the "Big Four" operators on the grounds of "creating conditions for discrimination" (clause 8, part 1, article 10 of the law on the protection of competition).
The committee of the department will deal with them in September.
In addition to more favorable conditions for state-owned banks, FAS was interested in the decision of PJSC "VimpelCom" to cancel the possibility of converting SMS messages from the Cyrillic alphabet to the Latin alphabet, because of which SMS mailings could rise in price with the half. In relation toshenii PJSC "VimpelCom" case was also initiated for violation of point 3, 8 p. 10 of the Protection Act
gameKurentsov.
Source link