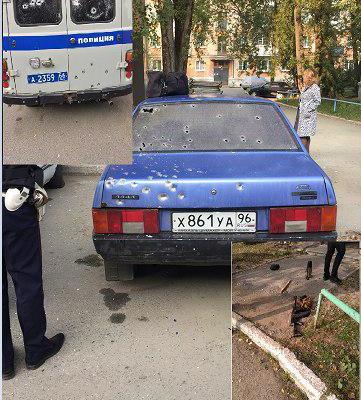 Ex-Special Forces Chief Intelligence Directorate (GRU) opened fire from the balcony of his apartment in Krasnoturinsk (Sverdlovsk region). This is reported by the Telegram channel tone.
The man started shooting a gun at random. When the police were on the scene, the former intelligence officer opened fire on them, with the result that one policeman was injured.
At this moment the attacker is being held. He received a 12-caliber Vepr rifle and a traumatic pistol from Grand Power with a loaded magazine. It turned out that the man was drunk.
It also appeared that the former command has the title of Chevalier of the Order of Courage.
At the end of December last year, a drunk man was detained in Krasnodar, shooting from the balcony of his apartment. He explained that he was just checking the gun he had bought.
More important news on the Telegram channel & # 39; The Tape of the Day & # 39 ;. Subscribe!
Source link