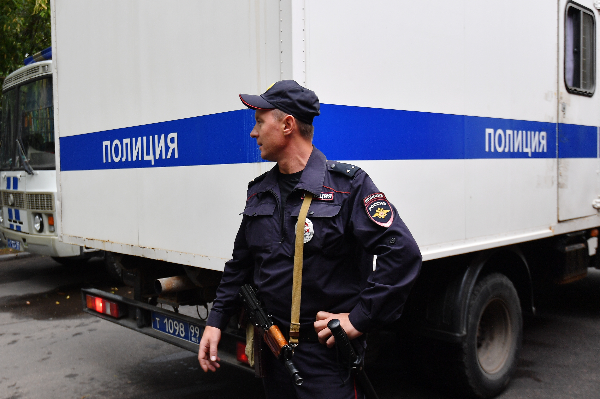 Police Rostov-on-Don called in the office to explain the 18-year-old resident Vladislav Korneev because of his publication in "VKontakte". The young man reported this to Rain.
According to the young man, a policeman came to him for the address of the residence permit, where Kornejev no longer lives. Then a man "from the police" called him, called the police to "talk" and threaten the "departure of the operation group" in case of refusal.
Korneev said that he was asked at the police station if he was a fascist and then began to insult and threaten. "Under Stalin you, a bitch, would already have been beaten!", The teenager said. He added that the siloviki promised to "fight" against him, either an antifu or Nazi-Kolovrat. "
Later it turned out that the teenager was suspected of extremism after receiving the complaint about his publication in social networks. Korneev explained that in the text he criticized the Russian authorities and the people, but "there were no objections and insults." The young man removed the post and wrote, in the direction of the agents, an explanatory note in which he emphasized that the publication belonged to him, adding that "our country is free and I have the right".
In the summer of 2018, all over Russia, the siloviki started calling in bureaus of citizens suspected of extremism because of publications, reposts and likes in VKontakte. Several criminal cases were started.
At the end of August the Human Rights Council under the president (HRO) proposed to change the anti-extremist legislation so that Russians would not be jailed for statements. Human rights activists noted that last year only one person was tried for extremist actions and for publications and speeches – 460.
***
Feedback with the "Society" department:
If you have experienced an important event, you have news, questions or an idea for the material, write to this address: [email protected]
More hell and strange news in the Telegram channel "Tape from the bottom." Subscribe!
Source link