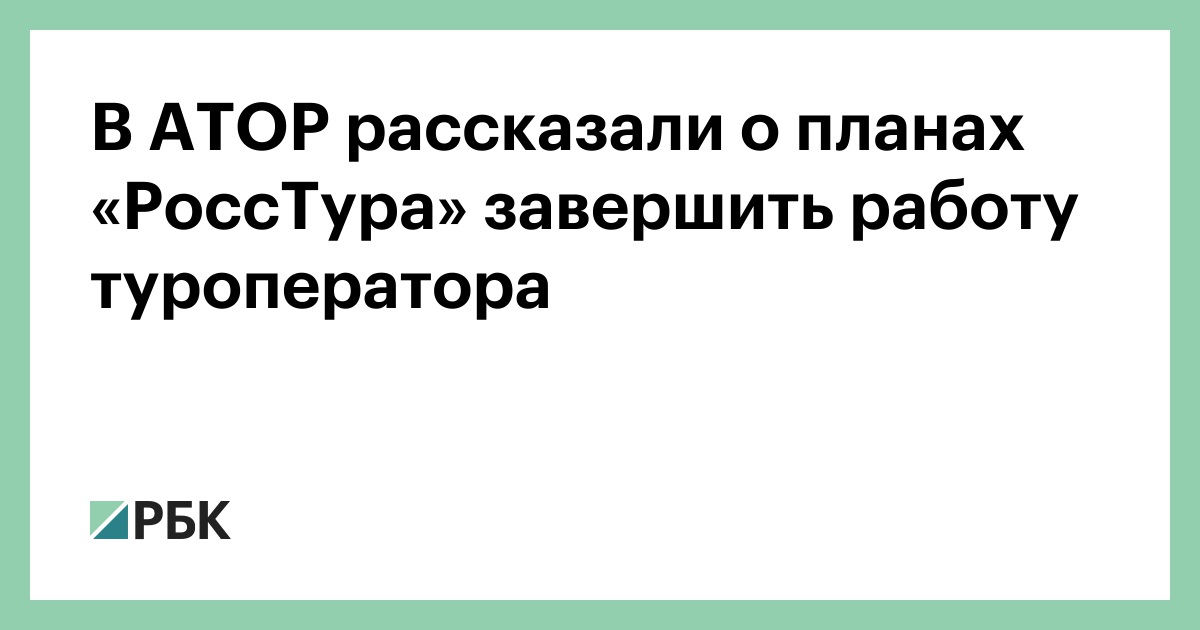 Reservation center "RossTour" is planning to complete the work as a tour operator. It has been reported by TASS with reference to the Association of Tour Operators of Russia (ATOR).
According to ATOR, the CEO of RossTur, Alexander Nedopolz, will announce the termination of the center's activities on 5 or 8 October, while the company will continue its agency activities.
A spokesman for the Russian Industry Union, Irina Tyurina, explained that Undercount does not have the means to pay off debts to tour operators who are unwilling to give him a postponement. This was reported by Tyurina to Interfax. In this respect, tourists who book tours can not go on holiday. It is unclear how many tourists in question. ", – said Tyurina.
On the eve of "RossTour" suspended cooperation with tour operators Pegas Touristik, Coral Travel, Sanmar and Intourist. The ATOR noted that the problems of the center may be related to the violation of payment terms. According to Nedopolz, last week, RossTuru started canceling bids with 100% fines.
"RossTour" is included in the unified federal register of tour operators, in 2017 the center sent 741 tourists to foreign countries, financial guarantees for 50 million rubles. were provided by ERV – ERV Travel Insurance JSC.
Source link