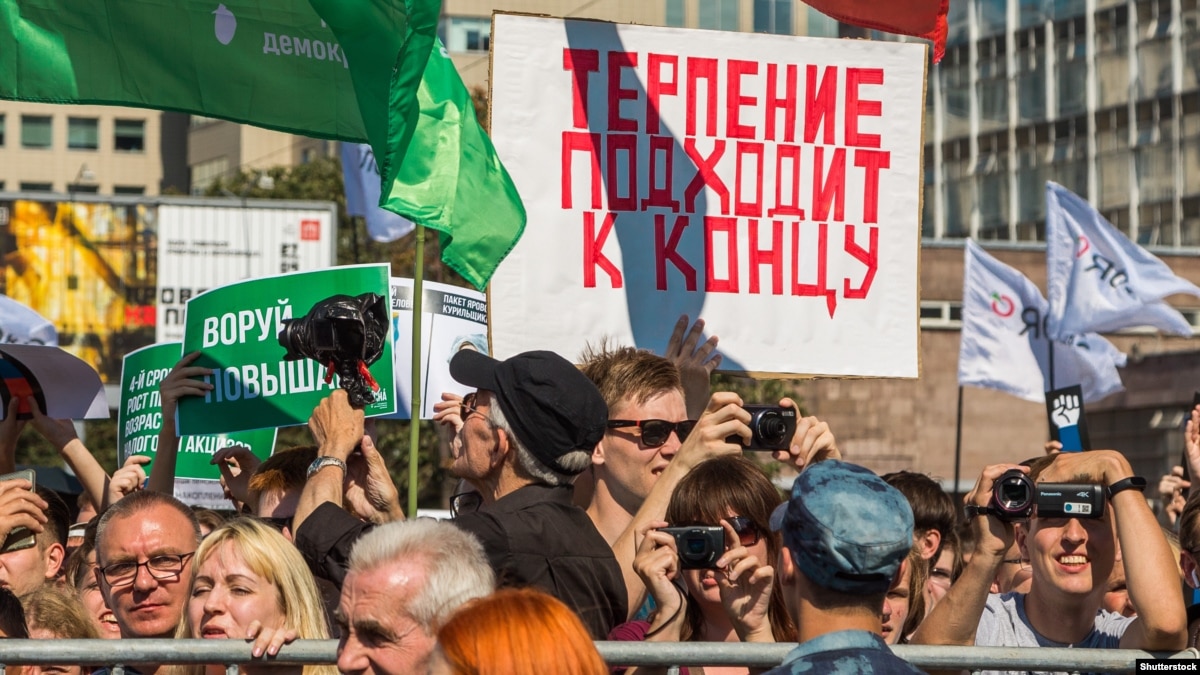 The Moscow authorities did not agree on the application of Alexei Navalny's supporters for holding a demonstration in the center of the Russian capital against the pension reform on 9 September. The Head of the Moscow Department of Regional Security Vladimir Chernikov told Interfax on Sunday, May 26th.
Earlier in the press service of the department "Interfax" stated that the supporters of Navalny have applied for a demonstration against the changing pension legislation on 9 September on Tverskaya Street, with the indicated number of participants – up to 30 thousand people.
The opposition and head of the Anticorruption Fund Aleksei Navalny, who had been detained on Saturday, confirmed on Sunday that he remains at the police station in connection with the case of the protest in January. The court will be held on Monday.
Proponents of the opposition associate his detention with the plans of his supporters to hold protests against raising the retirement age on 9 September. The Moscow authorities said they would study the application for a massive action.
Source link