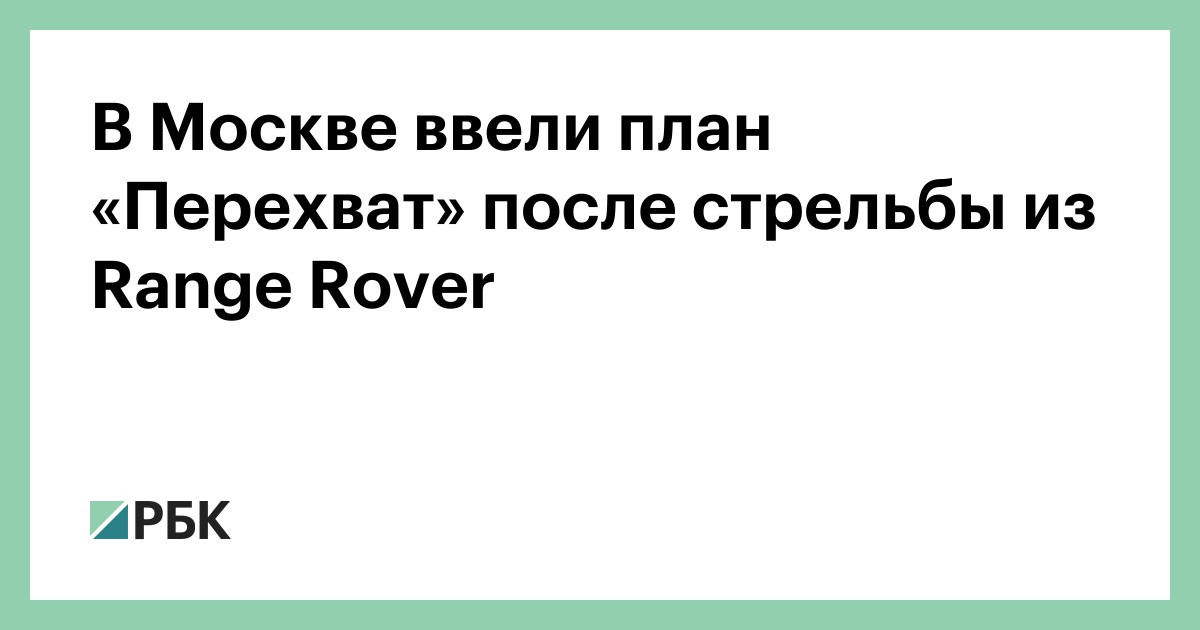 In Moscow, the "Interception" plan was introduced because of the shooting from the Range Rover car on Vitebsk street, the press service from the Moscow MVD headquarters told Tass.
Information about the incident was received at 9:37 pm on Saturday, August 18, police told. "No information has been received about the victims", the Interior Ministry added. They have not specified where the fire was fired.
On the eve of the bureau reported that they introduced the "Interception" plan in Moscow for shooting at Komsomolsky Avenue. The GU MVD of the capital then said that the police received a message that an unidentified man shot his opponent during the road conflict.
On 16 August, a Porsche motorist fired at a taxi driver on Ryazan Avenue in Moscow. "There was a verbal skirmish and after the driver shot Porsche several times, presumably from a gas pistol towards the taxi driver," said RBC at the headquarters of the Moscow MVD.
Source link