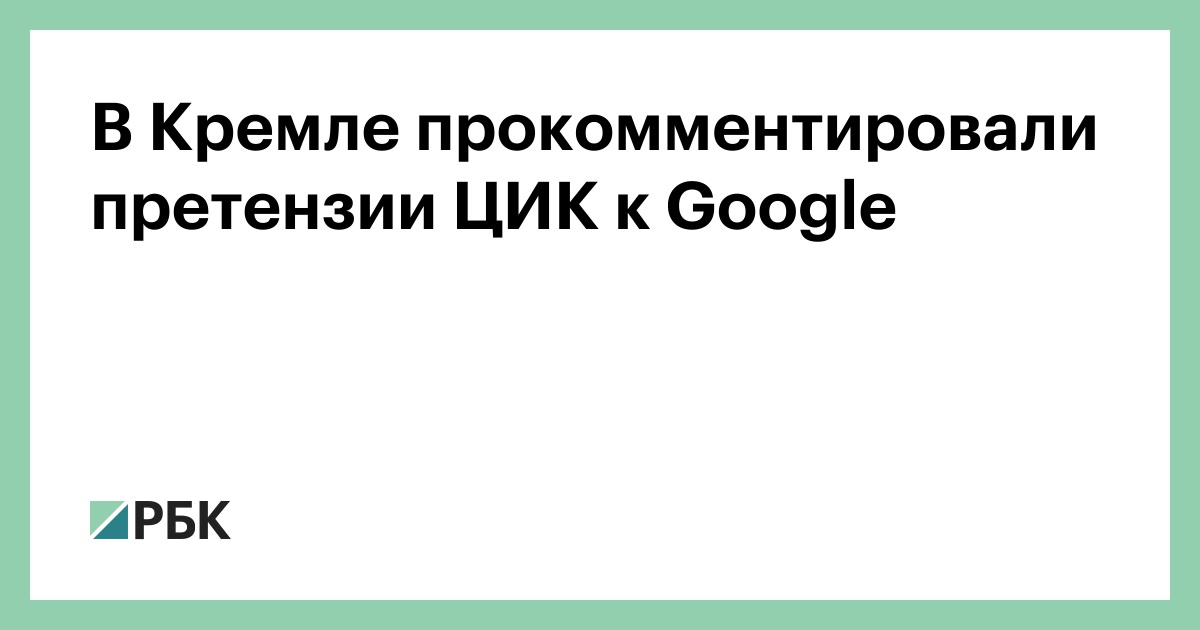 The Kremlin is aware of the allegations of the Central Electoral Commission and Roskomnadzor to Google about the placement of political clips on YouTube (owned by Google) by oppositionist Alexei Navalny. This was stated by president-spokesman Dmitry Peskov, the correspondent of RBC reports.
According to Peskov, this is "just daily work [РКН и ЦИК] – checking various media and information sites for compliance with the applicable legislation. "
"I do not think such expressions can be ignored, but we should not treat it as an emergency, it is the usual work of the media monitoring agencies to ensure compliance with the law," said the Kremlin spokesman.
Protest without leader: more and more Russians are ready to take to the streets because of their pensions

On 4 September, the CEC sent a letter to Larry Page, the head of Google Inc., listing some articles of the federal law on basic guarantees for electoral rights & # 39; explained. In particular, the company was warned that the advertising tools purchased by Navalny, push notifications and prerolls, in which he tells about his intention to conduct a full Russian action on September 9 to raise the retirement age, violate Russian election law, because the action is scheduled for a few voting days.
Roskomnadzor also warned Google about the use of its products for illegal activities. If the company does not respond to requests, it is recognized as "interference in the internal affairs of Russia".
Google replied that they are considering all reasonable calls from the authorities, but did not comment on the episode with Navalny.
The Anti-Corruption Fund (FBK) called the authorities' claims for "foreign interference" Google weird, because the action of the supporters of Navalny is not related to the elections and organized according to the 67-FZ "About the basic guarantees of electoral rights and the right to participate in the referendum of citizens of the Russian Federation ".
The action of Navalny supporters against pension reform is taking place in a number of Russian cities. So in St. Petersburg the action was agreed and in Moscow the permission of the authorities was not obtained. In the regional security and anti-corruption department of the capital, opponents of the oppositionist were warned that they could be prosecuted on the basis of part 2 of Art. 12 FZ "About meetings, rallies, demonstrations, marches and pickets". This was reported to RBC by the press secretary of the head of the regional security and anti-corruption department of the city of Elena Romanova.
Source link