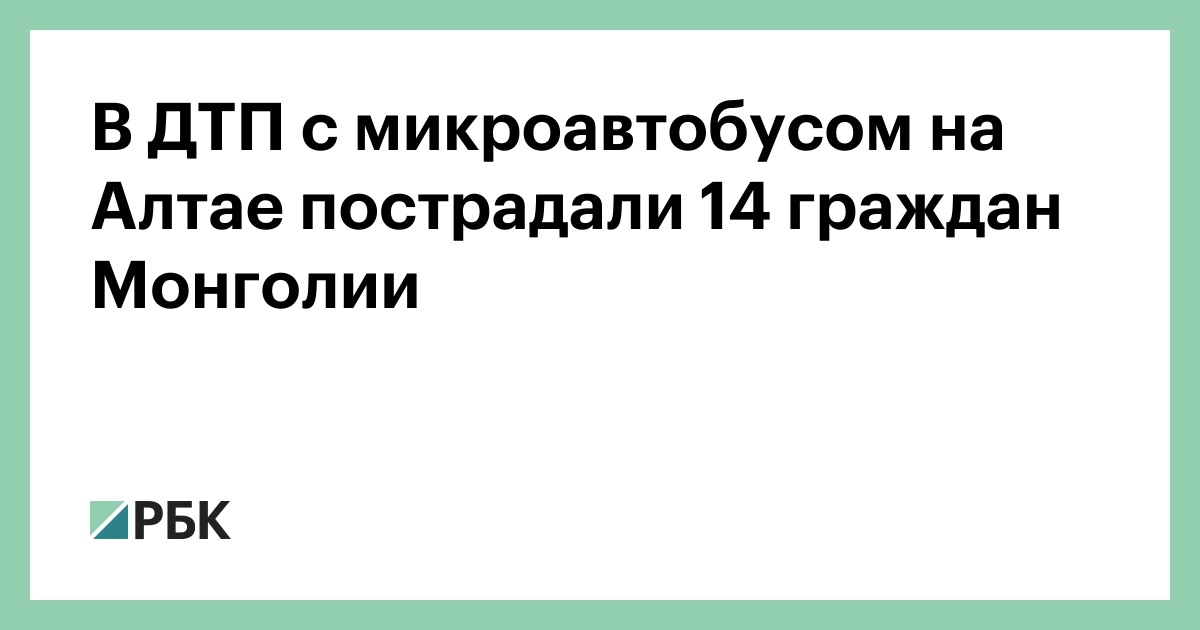 The bus overturned on the descent of the Chiki-Taman pass in the Ongudai district of the Altai Republic, 14 people were injured, according to the website of the regional head of the Interior Ministry. At the center of disaster medicine, the republics said that all victims of the accident – citizens of Mongolia, reports Tass.
At the wheel of a minibus, Istana was a 22-year-old man. He did not succeed and went off the lane, after which the car capsized. "As a result of the accident, 14 passengers were taken from the minibus to the district hospital, of which 12 were admitted to a hospital," said the Ministry of the Interior.
They noted that the bus driver was sober and that law enforcers determined the circumstances of the incident. "According to preliminary data, the cause of the accident can be a failure in the braking system," the police added.
"All victims of the accident – citizens of Mongolia," – told TASS in the center of disaster medicine in the Altai area. The doctors added that two of the victims are in a serious condition. In the regional department of the Ministry of Emergency Situations she added that the bus from Mongolia went to Kazakhstan.
Source link