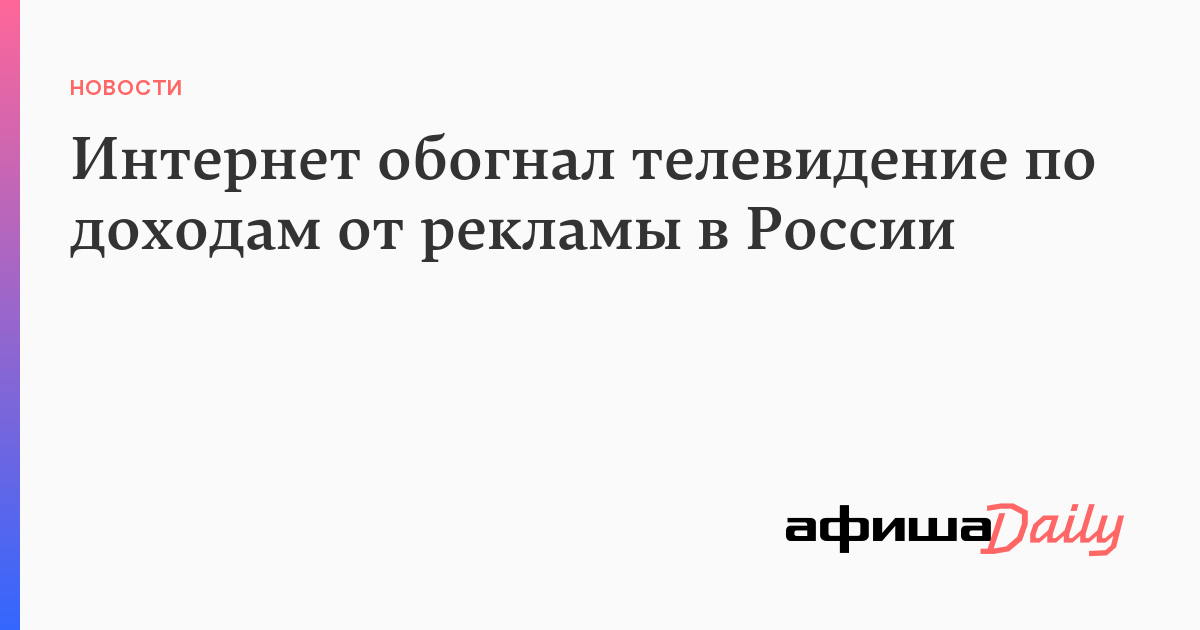 According to the results of the first half of 2018, advertisers spent on internet promotion 91.5 billion rublesand on television – 91 billion rubles. For example, the internet became the market leader for the first time in terms of advertising revenue in Russia, Vedomosti writes on the basis of data from the Association of Communication Agencies of Russia (ACAR).
Compared with the same period in 2017, the total costs of internet advertising increased by 21%, on television the same indicator increased by 13%. The total volume of the advertising market in Russia also increased by 13% compared to the first half of 2017.
"For the first time, the Internet was leading, a bit ahead of the TV segment due to the cost of advertising, which was quite anticipated and predicted, given the dynamics of TV (13%) and internet (21%). these two media segments are quite close together, each in the advertising market has a share of just over 41% ", according to the co-chairman of the ACAR Sergei Veselov committee.
Internet advertising revenues have already surpassed television, but then this happened within the limits of individual quarters. In the third quarter of last year, for example, advertisers spent 41 billion rubles on the internet and on television – 36.5 billion rubles. However, after the full-year results, revenues from advertising on TV amounted to 170 billion rubles and 166 billion rubles on the internet.
The third place in the field of advertising revenue in the first half of 2018 was taken by the radio, which earned 77 billion rubles. Sales growth was 2% compared to the same period last year. The advertising revenues of the press in the first half of the year decreased by 9% and amounted to 9.1 billion rubles. The Out of Home segment, including outdoor advertising, transit, ads in rooms and cinemas, totally earned on advertisements 21.6 billion rubles.
All news "Billboards Daily" is included in our special telegram channel. Go there and you!
Source link