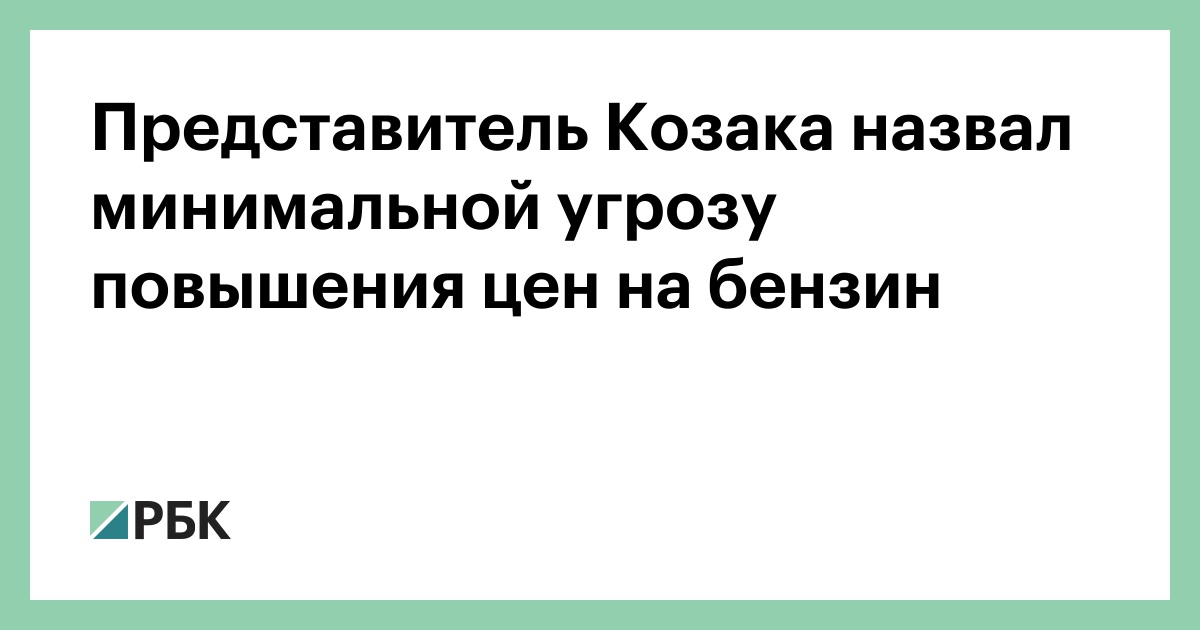 Russian Deputy Prime Minister Dmitry Kozak held a meeting in which the situation in the fuel market was discussed, his spokesman Ilya Dzhus told reporters. According to him, the threat of the growth in retail prices for petrol is minimal, the RBC correspondent reports.
"Despite the changing external macroeconomic situation and the sale of a number of refineries for repairs, the threat of pressure from these factors on retail prices is currently minimal," Kozak said.
Dzhus added that according to reports from the Federal Antimonopoly and the Ministry of Energy, the difference between price and fuel costs at independent filling stations remains at an acceptable level.
Earlier it was reported that for a week from August 10 to August 17 the wholesale prices for petrol rose by 7%, this is the first increase since the end of May this year. At the international commodity exchange in St. Petersburg, for example, the price per ton AI-92 increased gasoline by 6.72% to 46.3737 thousand rubles, while that for AI-95 increased by 7.4% to 49.4 thousand. to rub.
At the same time, according to the data of May 31, a ton AI-95 costed 55.75 rubles and the price of AI-92 reached 55.16 thousand rubles. per ton.
Source link