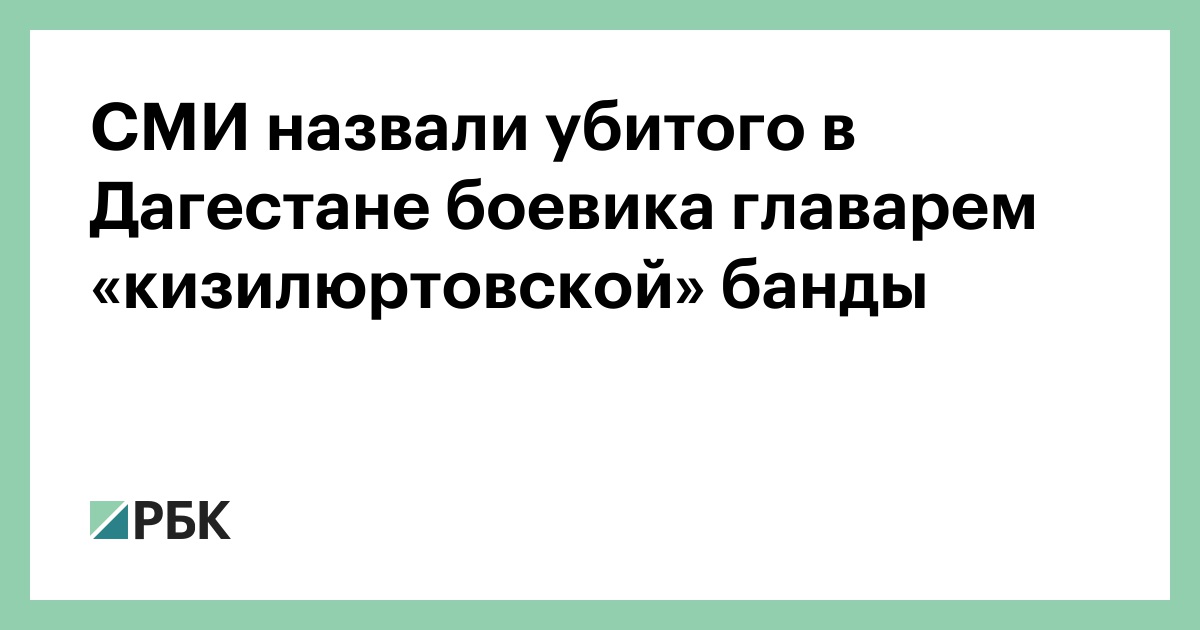 The militant killed by police officers in Dagestan, according to preliminary information, was the leader of the "Kizilyurt" gangster group. This was reported by a source of "RIA Novosti" in law enforcement agencies of the republic and the source of the agency "Interfax".
As the interlocutor of Interfax told, law enforcement officers identified the identity of the militant.
The liquidation of a member of the gangland was reported on Saturday 1 September. He was shot when he opened the fire for law enforcement officers. According to the source of TASS he was killed between the villages Toturbykala and Endiry. The interlocutor of the office said that the shooter started shooting after the siloviki stated that he would surrender. The attacker was killed by recurring fire. The militant was eliminated in an area where the Counterterrorist Operation (CTO) regime has been operating since the spring.
The TASS source said that the man who was killed could also have been involved in the attack on police officers in the Dagestan village of Toturbykala. Then, on August 29, an unknown person opened fire on law enforcers when they asked him for documents and then fled. As a result, two police officers were injured. They were injured of average severity. A criminal case has been initiated under Art. 317 of the Criminal Code (impairment of the life of a law enforcement official) and under Part 1 of Art. 222 of the Criminal Code (illegal circulation of weapons).
Source link