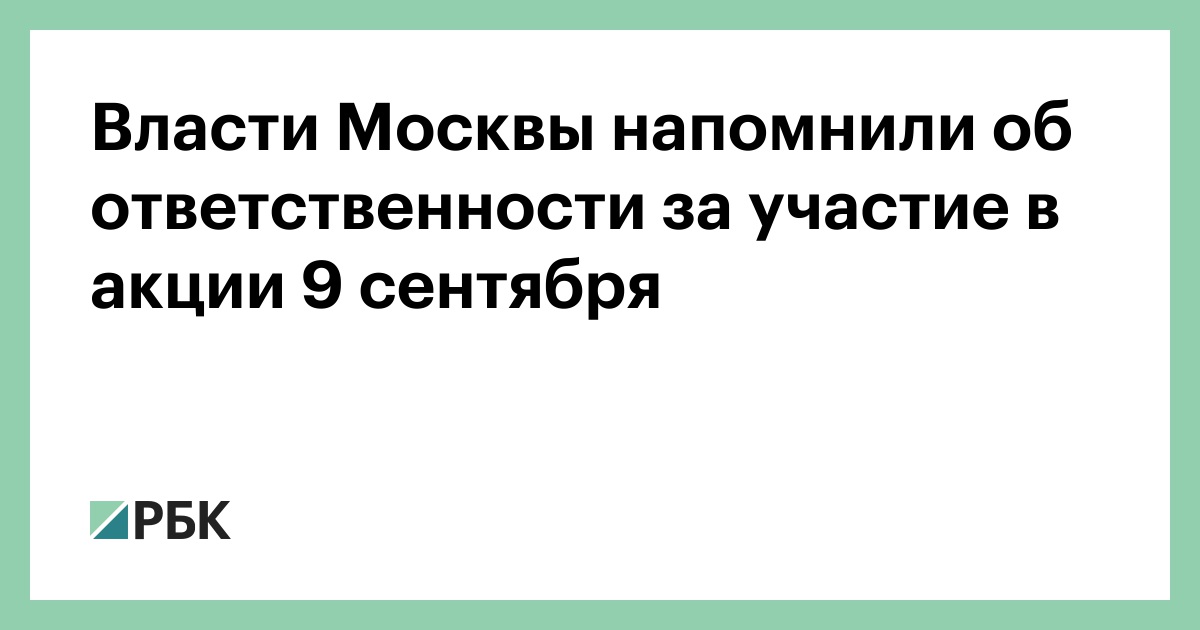 Supporters of the oppositionist Alexei Navalny, who plays for an uncoordinated protest on 9 September in Moscow, can be held responsible for part 2 of Art. 12 FZ "About meetings, rallies, demonstrations, marches and pickets". This was reported to RBC by the press secretary of the head of the regional security and anti-corruption department of the city of Elena Romanova.
According to her, the department has informed the lawyer of the Anti-Corruption Foundation, Lyubov Sobol, of the inconsistency of the September 9 rally against raising the retirement age in the center of Moscow. Romanova noted that the head of the department Vladimir Chernikov also "pointed out the objective reasons for the disagreement over the march and the demonstration in the capital on 9 September."
Previously, Navalny wrote in his blog that the mayor's reply "contains no indication that the action was not agreed, or that another location is not offered, and according to the law, this means one thing: the action has been agreed."
All Russian protest actions against the reform of the pension system must take place on a single voting day on 9 September. Bulk advocates are protesting against the government's initiative to raise the retirement age for men under 65 and women to 63 by 2034. According to polls, 92% of Russians are opposed to pension reform.
Source link