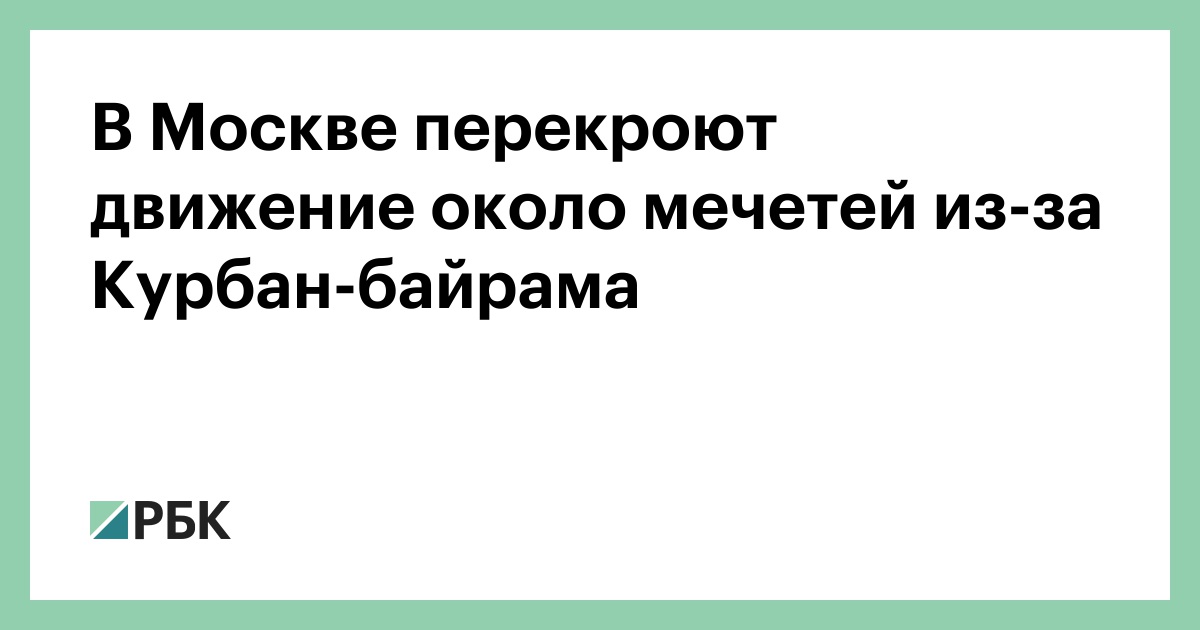 In Moscow, August 21st, the streets near mosques will be blocked in connection with the celebration of the Islamic holiday of Kurban-Bayram, reports "Interfax" with reference to the press service of the Center for the organization of road traffic (CCD ).
From 4:00 to 11:00 Moscow time near the Moscow mosque Moscow traffic will be blocked in the streets of Durova, Shchepkina (from Samara street to Sadovoye ring), Meshchanskaya, Gilyarovskiy (from Karelsky lane to the Garden Ring) , in Kapelsky pereulok (from Mira Avenue to Gilyarovsky Street). In addition, the exit of the Garden Ring to the Olympic Avenue is blocked.
In the area of ​​the historic mosque, the Great Tatar Street, the Old and Lesser Tolmachevsky lanes, Klimentovsky and Ozerkovskiy Lanes, Minskaya Street, are closed.
In the Butovo district from 05:00 to 09:00, time in Moscow will limit traffic from Akademika Glushko Street to Green Street.
Next to the Yardyam Mosque, the extreme left-hand lane of Khachaturyan Street will be closed with the cancellation of the New Jerusalem City stop of public transportation.
Last year about 200 thousand believers took part in the celebration of Kurban Bairam in Moscow. They gathered in the morning mosques in the capital's mosques. Security was provided by the police along with Rosgvardia. According to official data, there were no violations.
Kurban-bairam – the festival of sacrifice. It is the highlight of the pilgrimage – the pilgrimage of orthodox Muslims to the holy city of Mecca. On this day they have to hit Satan with stones in the valley of Mina and bypass the sacred stone of the Ka'ba.
Source link