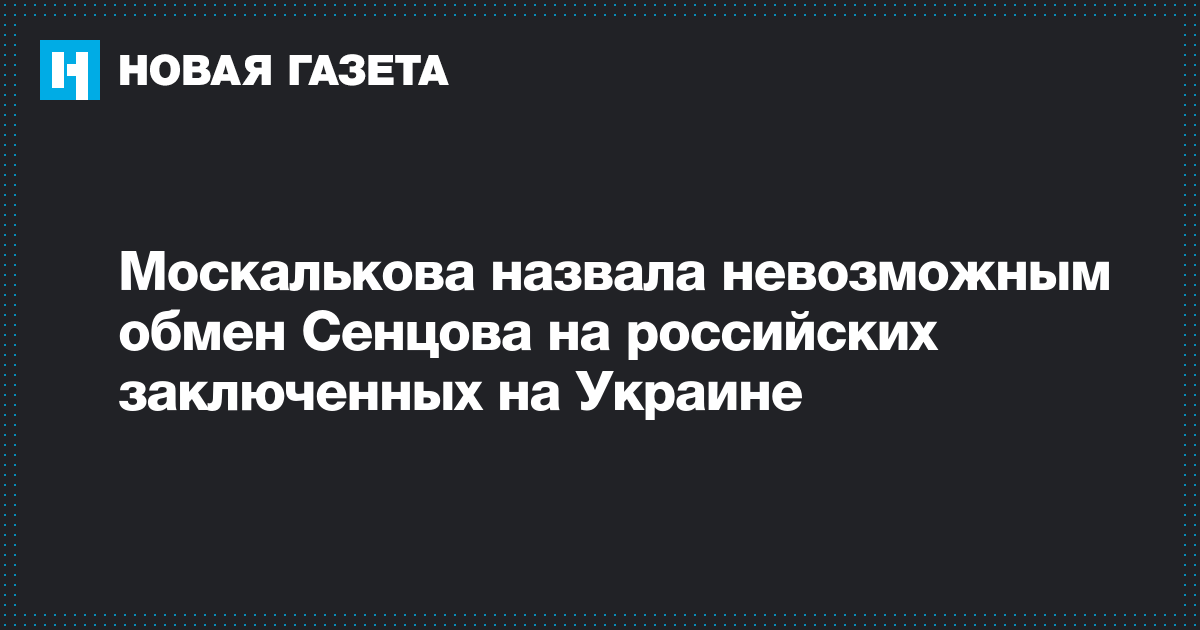 The exchange of Oleg Sentsov with Russian prisoners held in Ukraine is impossible, since he has the citizenship of both Russia and Ukraine. This was stated by the Commissioner for Human Rights in Tatiana Moskalkova, reports Interfax.
"As regards Sentsov, (Dmitriy) Shtyblikov, etc., they actually gained two citizens, and according to the Ukrainian Constitution, their citizens are not extradited to the territory of Russia – just as our citizens are not subjected to extradition to another area," said Moskalkova.
She suggested searching for "some new legal form." According to the Commissioner, a bilateral agreement should be concluded between Russia and Ukraine on the status of persons with two nationalities.
"It seems to me that we have to give these citizens the right to choose their citizenship and to give up the second, there are citizens who declare that they want to withdraw from Ukrainian citizenship or from the Russian, but according to our legislation and the Ukrainian a person in custody does not have the right to withdraw from citizenship, "Moskalkova said.
Ukrainian director Oleg Sentsov has been on hunger strike for 100 days to support Ukrainian political prisoners. Sentsov was sentenced to 20 years on charges of preparing terrorist acts in the Crimea and served his sentence in the "Polar Bear" colony in the city of Labytnangi (YNAO).
On August 15, the pardon commission in the Yamalo-Nenets Autonomous District (YNAO) rejected two applications for pardon from Ukrainian director Oleg Sentsov – from his mother Lyudmila Sentsova and from the archbishop of Simferopol and the Crimean Clement. According to the family members of the director, Oleg Sentsov himself opposes writing a petition for pardon.
Source link