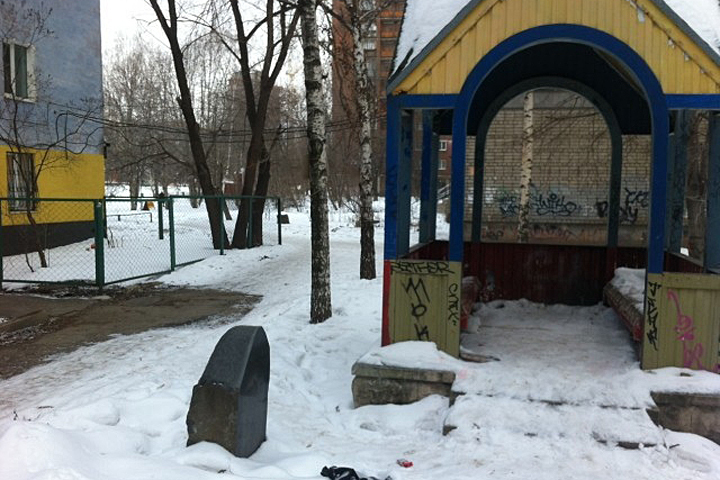 In Samara children played for two decades around the gravestone of a bandit
Today at 18:07, Views: 1216
At the playground in Samara on Friday, a monument to a criminal authority was discovered. Well, it turned out … Not yesterday it was set. It just happened that they paid attention. For example, the adviser to the head of Rosgvardia Alexander Khinshtein, who visited the site, told the "MK" that on Monday the monument will be demolished.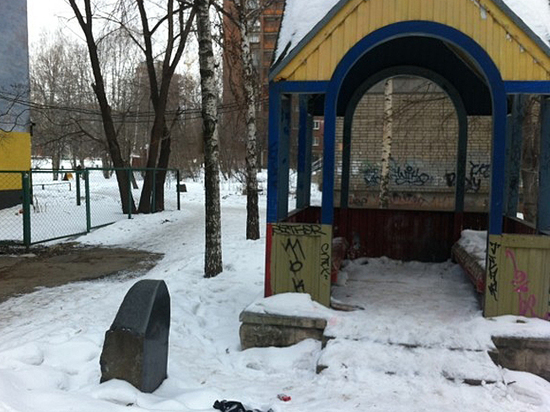 photo: social networks
According to Khinshtein, local residents told him that the monument appeared in the years & # 39; 90.
Before that time, – nothing surprising. Our colleagues from the local portal progorodsamara.ru even conducted a small survey and found out that a certain Vladimir Berkut, brother of Constantine Berkut, a bandit, whose group was in the nineties under control of Novokuibyshevsk and was part of it of Samara, at this place was killed.
Surprising is another. Years passed. Times have changed. The heads of the district level changed, the mayors of Samara succeeded each other. Even the presidents of Russia changed slightly. The country, cities, people changed …
In the courtyard of the house on Novo-Sadovaya, there were gazebos, wooden houses with slides. Then they were demolished and new ones came into place. Children who played here 20 years ago came here to play their children …
And the monument stood.
According to Khinshtein it is installed without any license. The country where it is in municipal ownership.
The head of Samara, Elena Lapushkina, admitted that she "did not really know about such a fact", and the fact that a monument is placed on the playground, "astonishes" her.
Lady Lapushkina is quite possible to believe (Samara is still not a small city). Just like in the fact that the & # 39; brothers & # 39; putting a tombstone on a colleague threatening to touch the monument and cutting off the heads of your children. And for a while the monument stood on fear.
And then I dare to accept, on our razdolbaystve. And really. Here, suppose that the brigade comes (as usual – from non-local), got an order for the installation of a new playground in the garden. And here the stove is sticking out. Without badges – only with a landscape. And sticks out firmly – the conscience is concreted. It is much easier to build a playground around it than to uproot it. And so apparently happened more than once. And the local authorities, another GBU, who is in charge of the yard, also because of the extra cost of dismantling – workers, tractor, rope and so on. It is necessary if no one complains?
And it is good if this assumption is true. But in fact can it be that the local government so far reminds people with a serious criminal beauty on their faces and about the late Berkut people to come in?
If you can, then here is the question: times have changed and who is the power here?
Source link