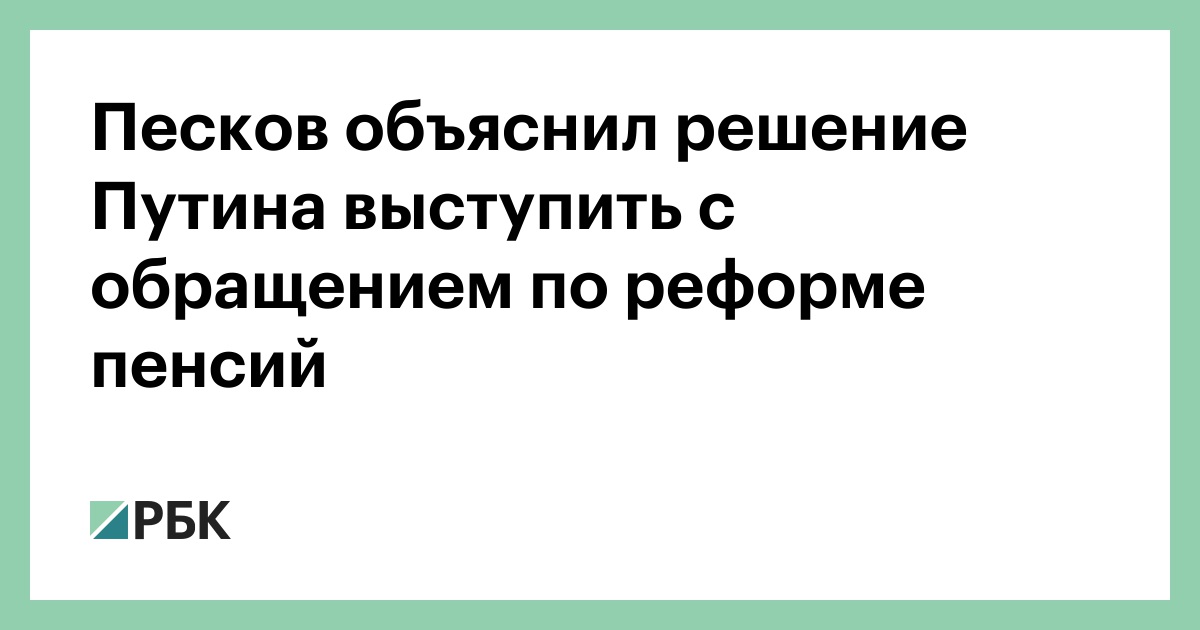 Vladimir Putin's decision to express his position on pension reform in the television address is not related to a decline in his rating, Peskov said. Earlier, the Kremlin announced a television broadcast of the president on this subject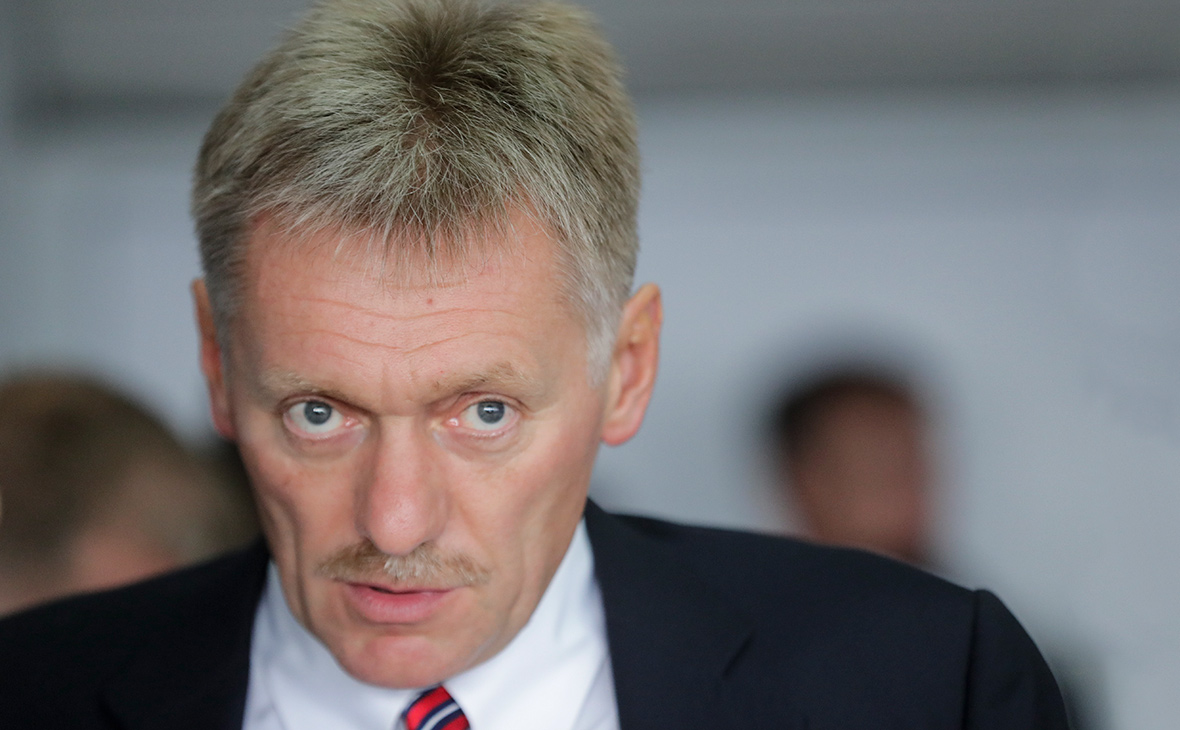 Dmitry Peskov

(Photo by Michail Metzel / TASS)

Russian President Vladimir Putin decided Wednesday to talk about his attitude to pension reform in a TV call because of the importance of the subject, and not because of the fall in ratings. This was reported by the presidential press secretary Dmitry Peskov, RBC correspondent reports.
"This is due to the importance of the subject," Peskov replied, answering the question as to whether this decision relates to the fall of the President's assessment. In clarifying the question whether he was concerned about Putin's ratings, Peskov replied negatively. "No, he said this himself repeatedly," replied the press secretary of the president.
Earlier today, during a meeting with members of the government in Omsk, the president said that in the "near future, perhaps tomorrow" he will make a statement about raising the retirement age.
Later Peskov said that Putin would broadcast a television broadcast on this subject. According to him, the president can address the citizens of the country tomorrow, 29 August.
Peskov noted that this subject is not discussing one but "several decades", and Putin "has stated his position earlier" – in particular, about the demographic problems of Russia in the presidential address.
"But since this subject has become very, very resonant, the president also needed to clarify his position," explained the press secretary of the president.
The plans to increase the retirement age (for men aged 60 to 65 and for women – aged 55 to 63), the Russian Prime Minister Dmitry Medvedev announced in June 2018.
In early August, the sociologists FOMa and VTsIOM noted a decline in the ratings of the president and the prime minister. According to data from VTsIOM, for example, Putin's confidence level on August 5 was 35.9%, a week earlier – 36.7%. Before the presidential election, on April 29, the level of confidence to the president reached 48.2%.
The trust fund was also established by the Public Opinion Foundation (FOM). 24% of respondents "confidently" trusts the president (in March 2008, 43% in March, 25% at the end of July, 25% at the end of July), 34% ("end of July – 35%, maximum 40% in January 2018") year). 41% of respondents said they have less confidence in Putin in the past month. 15% of the respondents said about the increase in confidence.
In mid-August confidence in the president and prime minister has increased. According to the All-Russia Public Opinion Research Center, confidence in Vladimir Putin rose from 35.9% to 36.9% in the period from 6 to 12 August. The number of people approving the activities of the president has also increased from 62.8 to 63.1%. A similar trend was demonstrated by the FOM survey. According to sociologists, when at the beginning of August 45% of the respondents were ready to vote for Vladimir Putin (the minimum figure for five years), this indicator rose to 46% by 12 August.
Source link