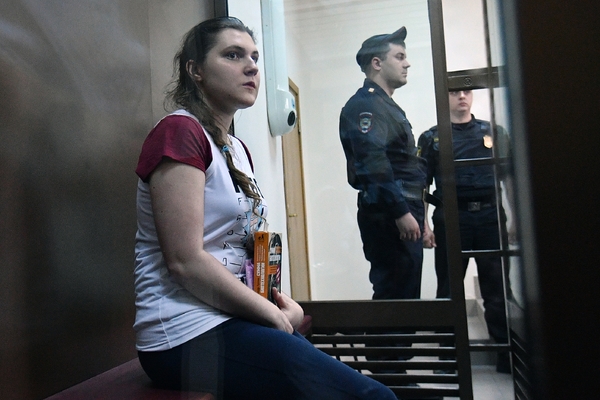 On the Internet, the collection of signatures began for the termination of the case of "New Greatness", where 10 activists were arrested, including the 17-year-old Anna Pavlikova and then 18-year-old Maria Dubovik. The corresponding petition appeared on the site change.org on 30 August and at the time of writing the news collected more than two thousand signatures.
The journalist Vladimir Pozner, actress Liya Akhedzhakova, musician Andrei Makarevich, writer Lyudmila Ulitskaya, human rights activist Lev Ponomarev, chief editor of Novaya Gazeta Sergey Kozheurov and many others participated in the appeal to "the leadership of the Russian Federation".
The authors of the petition demanded that the case of "New Greatness" be terminated. "The group of 13 people, almost a third, consisted of representatives of various law enforcement agencies, who seemingly competed with each other, created and supported this organization, not the mythical" overthrow of the constitutional order ", but the appearance of a criminal case, – It is said in circulation.
The signatories drew attention to the fact that the & # 39; new greatness & # 39; a politically motivated matter that demonstrates the disintegration of state institutions. The organization was created by provocateurs, they also wrote extremist documents and supported the organization when it began to fall apart, according to the authors. They demanded that those responsible be brought to justice, thanks to whom the trial against the members of the organization became possible.
In March, the court of Dorogomilovsky sent arrest activists from the "New Greatness" movement. They were accused of organizing an extremist community. According to the materials of the case, the leader and initiator of the movement was a man who was implanted by police officers. On 16 August it became known that two extras were released from the case under house arrest. The day before, on August 15, an unauthorized "March of Mothers" was held in Moscow in protest against the verdicts of the case of "New Greatness" in the pre-trial detention. According to various estimates, 200 to 1,500 people participated.
More important news on the Telegram channel & # 39; The Tape of the Day & # 39 ;. Subscribe!
Source link