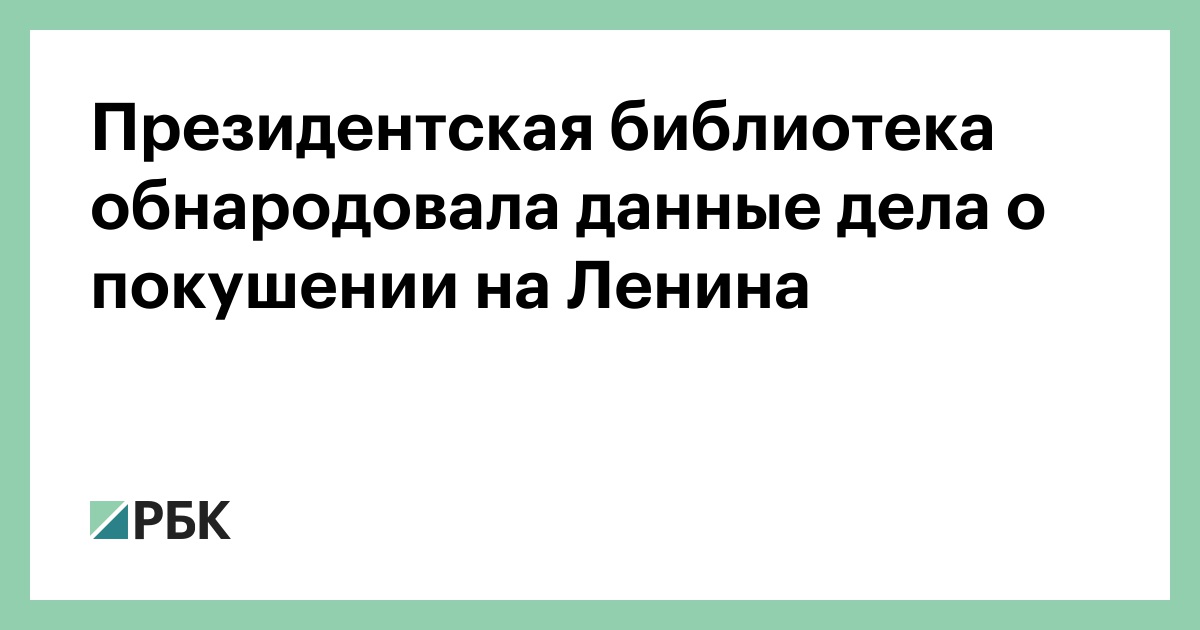 The presidential library named after Yeltsin published the materials of the criminal case about the attack on Vladimir Lenin, which was executed by Fanny Kaplan on August 30, 1918.
As reported in the library, these are a few dozen magazines about the period from the day of the murder until September 18, 1918. Among the documents, in particular, a description and photo's of research experiments, testimony of witnesses, data about the health of Lenin and the directive of the manager of the affairs of the Council of People's Commissars, Vladimir Bonch-Bruevich.
The bulk of the materials is the testimony of the doctors and the reports about the state of health of Vladimir Lenin, there were about 40 such bulletins during his illness.
"Digitized and presented for general access materials allow you to understand the situation based on facts," – noted in the library.
The presidential library and the Yeltsin Museum, opened in May 2009, also fulfills the function of a nationwide electronic repository of digital copies of documents about the history, theory and practice of Russian sovereignty.
Source link