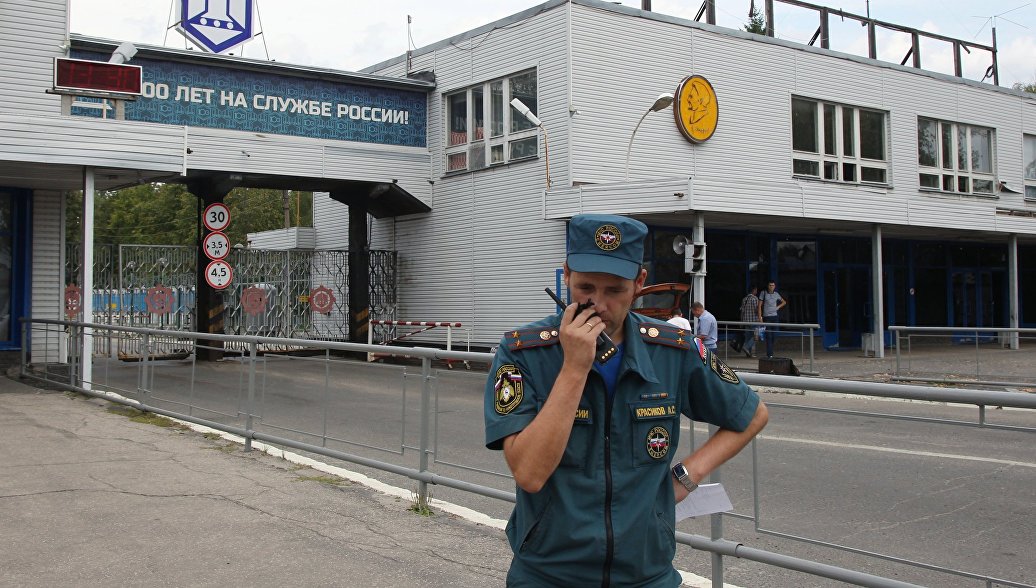 19:382018/08/31
(Updated: 20:33 31-08-2018)
3812627
LOWER NOVGOROD, Aug. 31 – RIA Novosti. Six people were injured in the explosion at the factory. YM Sverdlov in Dzerzhinsk, the Ministry of Health of the Nizhny Novgorod region reported.
The explosion in the Sverdlov factory occurred when overloading mines
"During the incident six people were injured at the Yakov Sverdlov factory, two of them went for ambulatory care, three were transferred to the emergency hospital of the city of Dzerzhinsk, they are in a moderate state." Another victim was transferred to the Russian Burn Center (University Clinic of Privolzhsky Research Medical University) and is in a serious, stable state, "the regional ministry said in a statement.
According to the previously received information, three people died as a result of the emergency situation.
The number of missing persons at the moment varies: the chief engineer of the factory, acting director Mikhail Lebedev reported five, the inquiry committee speaks of two.
Investigators opened a criminal case under the article "Violation of safety rules in explosive areas, which caused the death of two or more persons by negligence," reports the investigation department of the Criminal Investigation Department of the Russian Federation for the Nizhny Novgorod region.
Researchers continue to work at the place of need, determine the reasons for what has happened.
The emergency situation occurred during the liquidation of antitank explosive mines, Lebedev said.
On the territory of the plant named after Ya.M. Sverdlov in the Nizhny Novgorod region on Friday morning there was an explosion in the building of mines. This company is one of the largest in the ammunition industry in Russia. It produces, among other things, a wide range of industrial explosive materials, dams, igniters, cumulative charges for breaking up too large materials in the mining industry, perforating charges for the oil and gas industry.
Source link