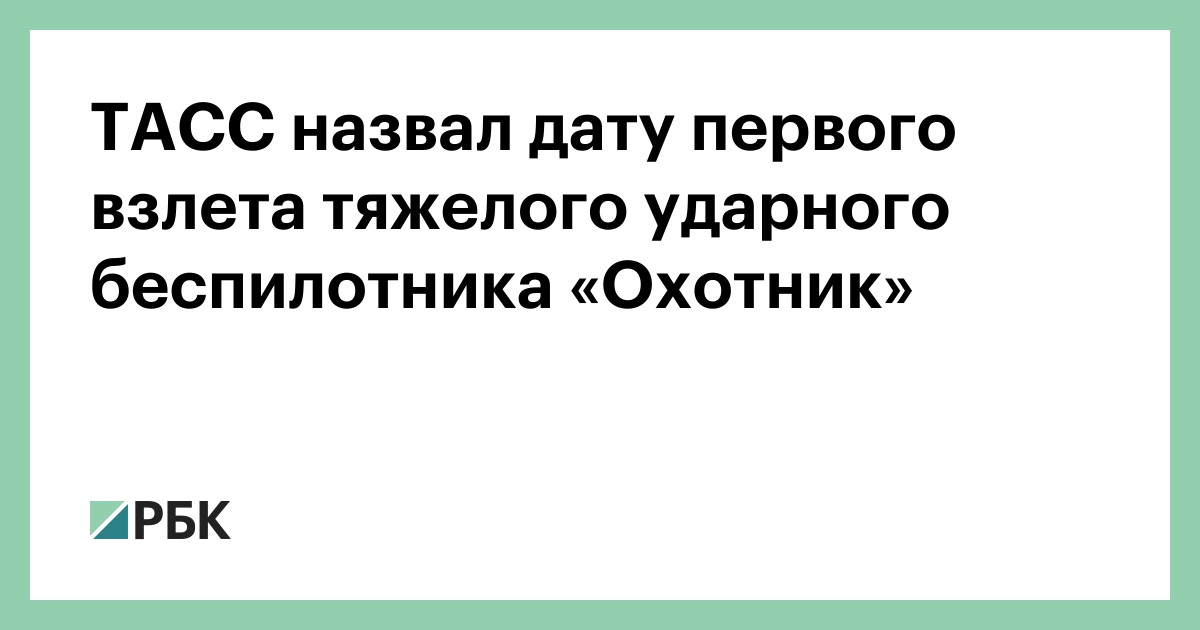 The Russian heavy-shock unmanned aircraft "Hunter" will start for the first time in September. This was reported by a source in the aviation industry on the sidelines of the "Army-2018" exhibition, reports Tass.
According to him, the device will be released a few meters from the earth and sit down again. The interlocutor of the office added that this can not be called a full flight, but with the help of such an exercise, which he called "jumping", it will be possible to "behave" the drone and operate its systems. check during the initial start-up phase. The TASS source noted that the "Hunter" had previously taxied only on the runway.
The interlocutor of the agency stressed that the full flight of the UAV in 2019 will be completed. During these tests he will fly, fly and then be planted. He added that at the moment with "Hunter" are "different electronic tests", but which did not specify.
The Ministry of Defense has signed a contract to develop a heavy drone in 2011. It takes place in Novosibirsk in the aircraft factory. Chkalov. According to TASS sources, an air model has already been made.
The agency with reference to the confirmed data reports that the Su-70 "Hunter" was created using composite materials and technology "stealth". It installs a jet drive, with which it can develop a speed of up to 1,000 km / h. A source in the defense industrial complex told TASS that "Hunter" will be "the prototype of a 6th generation hunter" because they are not controlled by the pilot and he can carry out combat missions autonomously.
Source link