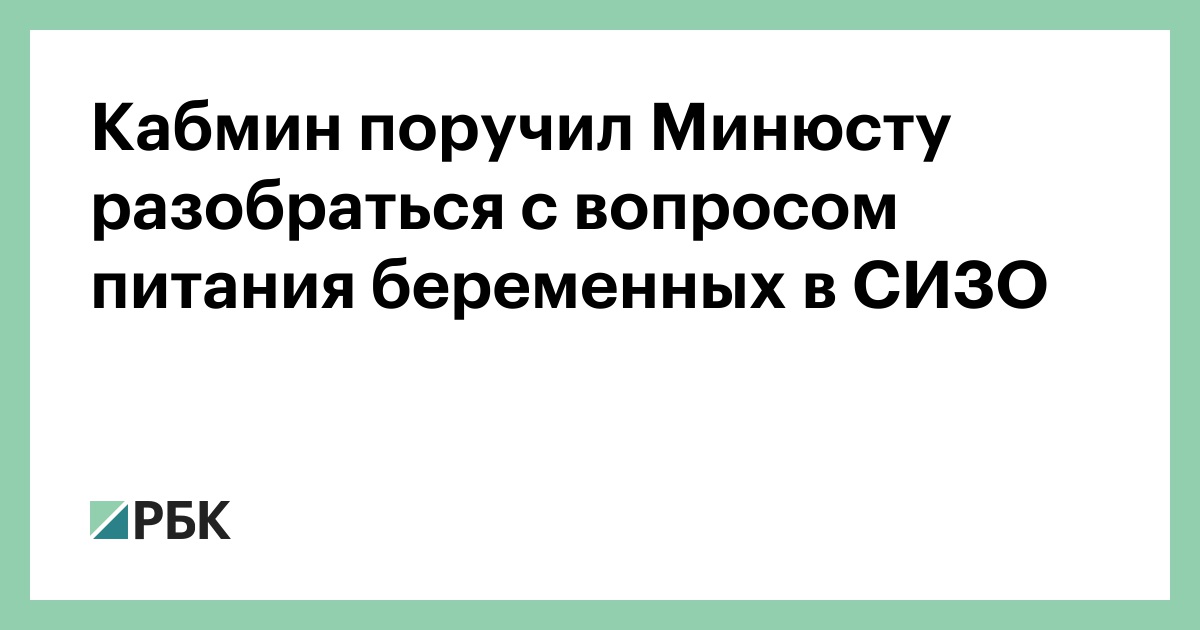 The government instructed the Ministry of Justice to address the situation regarding supplementary nutrition for convicted pregnant women, nursing mothers, minors, patients and disabled first and second groups. This is reported by TASS with reference to the press service of the cabinet.
As the press service explained: "Decree of 18 April 2018 no. 471 of the Ministry of Justice and the Ministry of Industry and Trade ordered to establish elevated, non-reduced, food standards" for these categories of convicts. It should be noted that the dietary reference values ​​are determined by department orders and not by decisions of the cabinet.
"In connection with publications in the press about this subject, the government instructed the Ministry of Justice to understand the situation," according to the press service.
On the eve of a member of the Moscow Public Monitoring Commission (PSC), Pavel Pyatnitsky said that the PMC received complaints from pregnant women detained in custody to stop receiving special food. As Ivan Melnikov, executive secretary of the Moscow Joint-Stock Company from Moscow, clarifies to Kommersant, the women of SIZO-6 stated that they had stopped issuing supplements since April.
According to Pyatnitsky, the UFSIN representatives of Moscow declared during the verification of the complaint that on April 18 the Cabinet excluded the articles with supplementary nutrition for pregnant women and women with children in the SIZO from the corresponding normative act. As a result, they stopped issuing extra vegetables, dried fruit, meat and cottage cheese. As explained by the member of the PMC, because of these amendments, extra food deprived and juvenile prisoners SIZO: they no longer give 15 grams of butter, 10 grams of sugar and 15 grams of cheese.
In this context, members of the PSC asked the children's ombudsman Anna Kuznetsova to restore the standards for supplementary food. Device Kuznetsova sent the steering of the FSIN of Russia a request for verification of this information.
Source link