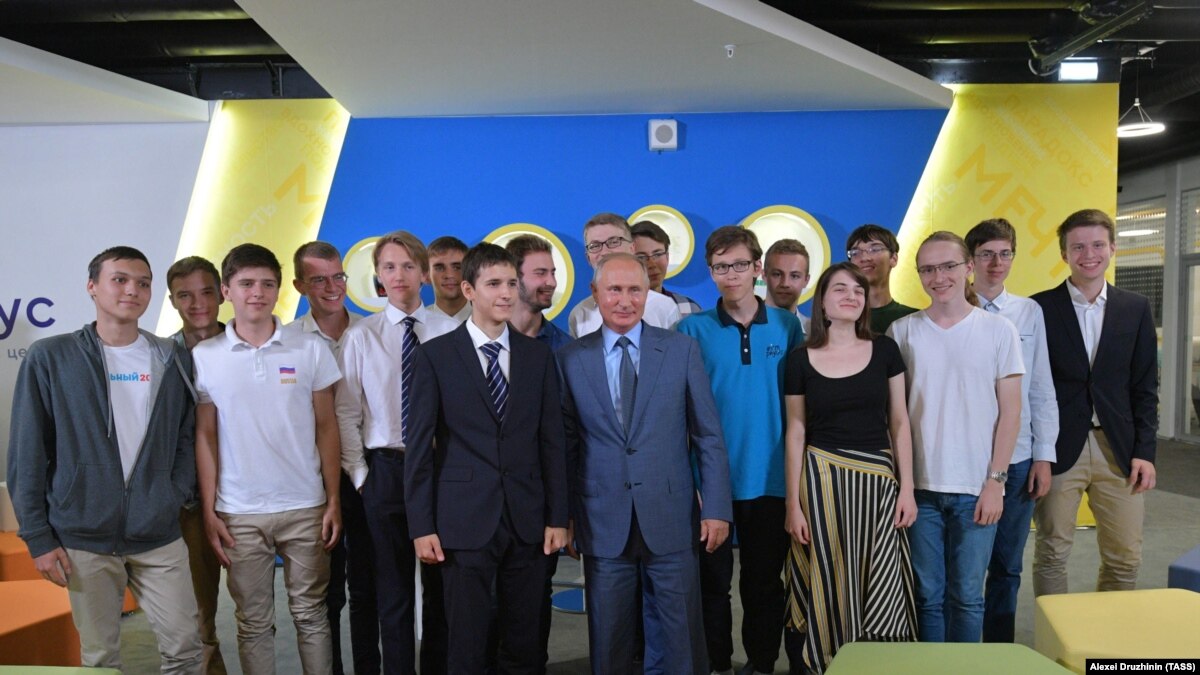 At a meeting of Vladimir Putin with the winners of international Olympics, which took place in the educational center "Sirius" in Sochi, one of the school children – Yegor Ryabov – came in a T-shirt with the inscription "Bulk 2018". The accompanying photo of the event was published on the Kremlin website.
TV channel "Rain" has managed to talk to Ryabov. He told reporters that he had received this shirt through his classmate, who brought it to the headquarters of the opposition politician. Ryabov said he can not call himself an active supporter of Navalny, but supports his movement. His act was called a "meme" meant for television. According to him, he remained & # 39; satisfied & # 39; with the media effect of his action.
During the event, Ryabov asked Putin how much, according to the head of state, the proposal to ban electronic gadgets in schools is justified. To this the president replied that "it is impossible to forbid everything", and promised to discuss this subject with the Minister of Education.
At the moment, Ryabov closed the possibility to write personal messages on Facebook, but explained that this has nothing to do with fears about internet trolling.
Ryabov graduated from the Moscow School 1329, which participated this year in the Mathematics department of the Higher School of Economics. He managed to transfer to the international mathematical Olympiad in the Russian team.
Source link