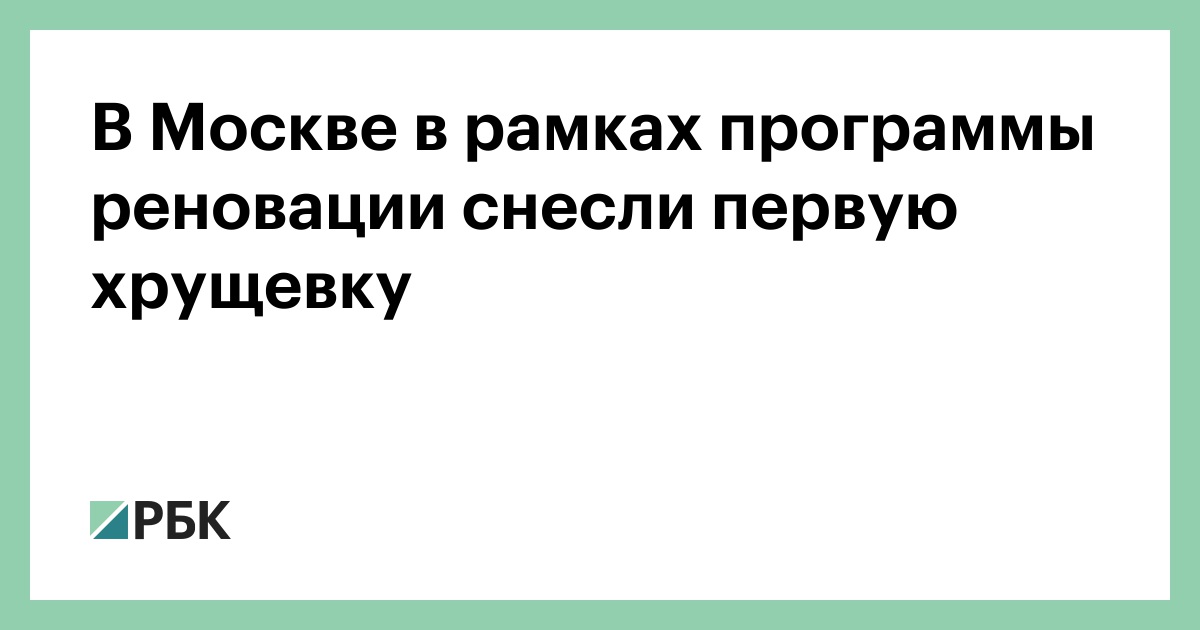 The five-storey building was located on the street Konstantin Fedin, in the area of ​​Northern Izmailovo. Look at her demolition came the former tenants of the house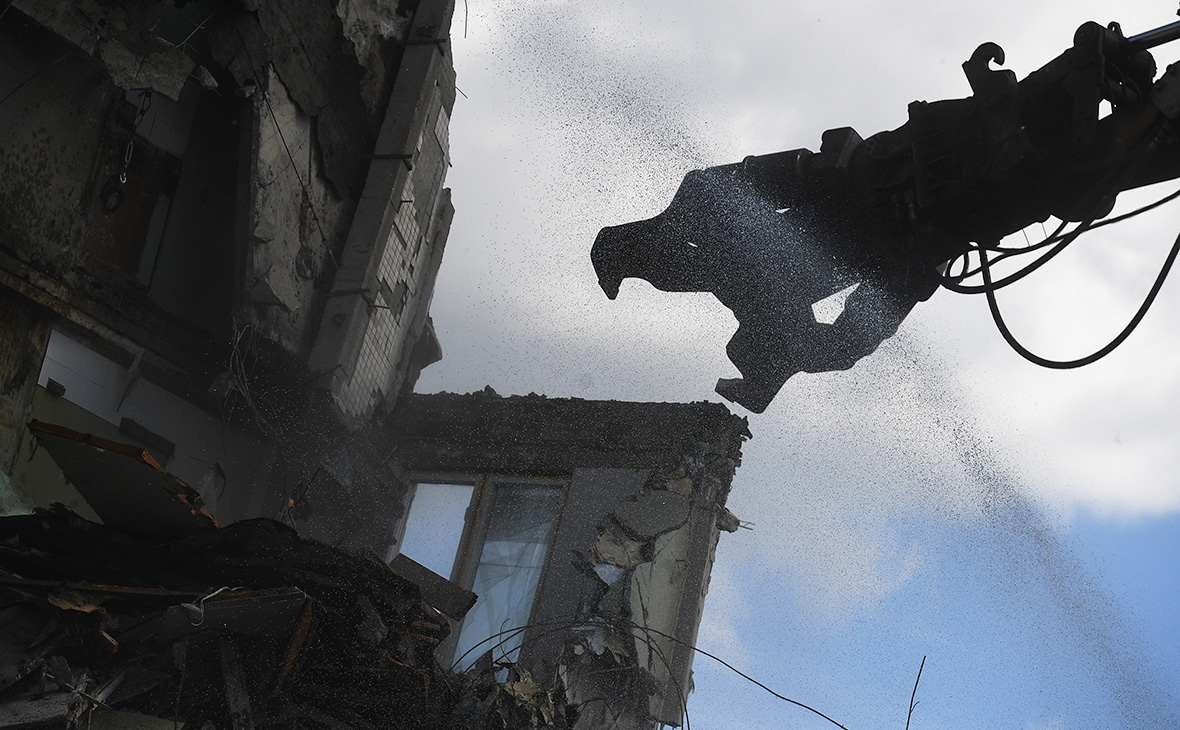 Photo: Ramil Sitdikov / RIA Novosti

In the capital, according to the renovation program for dilapidated housing, the first Khrushchev was demolished, reports the correspondent of the Moscow agency. The house was located in the north Izmailovo, on: ul. Konstantin Fedin, 5.
Come and see the demolition of the five-storey building came to its former inhabitants. There was also a Moscow mayor Sergei Sobyanin. The demolition of the first house as part of this program, he called "a historical event" (quote about "Interfax"). Now, according to him, the five-storey building on the street of Konstantin Fedin will be "neatly dismantled". »Glass separately, wood separately, plastic separately, metal separately, so that all these materials go further in the processing and the final use," – explained the mayor.
He called this process "the technology of" smart disassembly "- as Sobyanin has indicated, it will be the standard for the refurbishment program." So part of your home will be in other houses, other construction sites, roads, structures, "- said the mayor of the former inhabitants of the Khrushchev.
The dismantling of the reinforced concrete skeleton of the building, as Sobyanin explained, will only be carried out in the second phase of demolition with the help of the throat of the hydraulic shear of the excavator. Subsequently, according to the mayor of Moscow, the construction will be delivered to the landfills, where they will be processed by crushing.
The housing renovation program was approved in Moscow last summer. It then included more than 5 thousand dilapidated houses, in which about 1 million people lived. All these people have started receiving new homes since 2017. The resettlement of Muscovites in the framework of the renovation program, according to the estimates of the city councils, should be completed in 2019.
In the north of Izmaylovo, where the first house was demolished, 179 buildings fell under the program. After renovation, the density of the population in this area, as RBC discovered in June last year, could grow by 49.6%. In general, the density of the structure in the capital may be higher than promised by the authorities as a result of the program (Sobyanin said in March 2017 that the densification coefficient of urban development will be 1.4, but in June RBC calculated that the actual figure 2,18.).
Source link