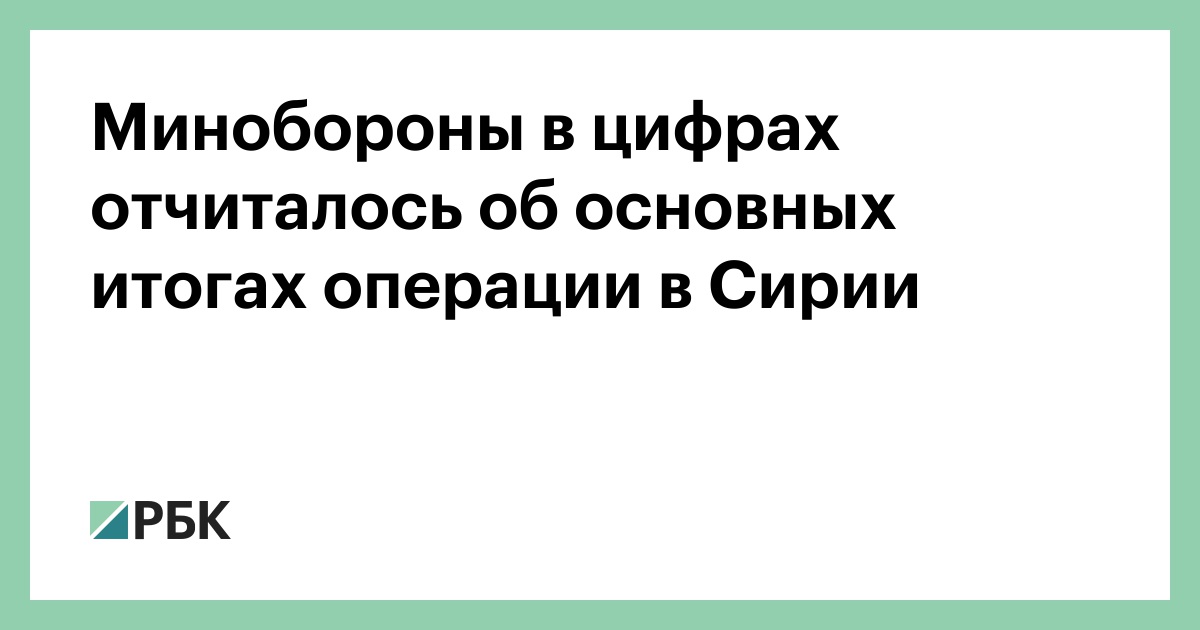 The combat experience in the Arab Republic received 63 thousand Russian soldiers. At the end of 2017, Defense Minister Sergei Shoigu spoke about more than 42,000 soldiers who participated in the operation in Syria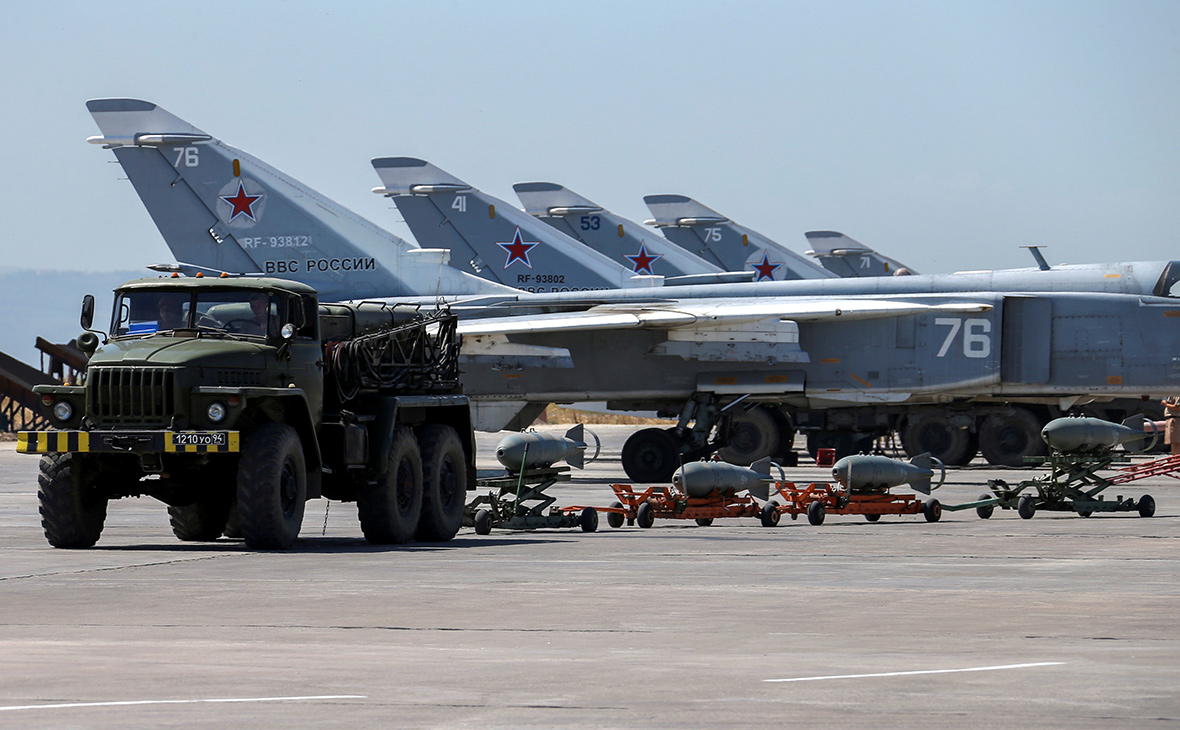 Photo: Vadim Savitsky / Russian Defense Ministry / Reuters

The Ministry of Defense published a report on YouTube on the military operation of Russia in Syria entitled "Results in figures". It states that in Syria 63,012 Russian military personnel had combat experiences, of which almost half (25,738 people) are officers. 434 generals also took part in the operation in Syria.
"All commanders of the military districts, combined armies and armies of the air force and air defense, commanders of divisions, and 95% of the commanders of the combined weapons and regiments passed the group with the staff of their staff," says the announcer in the video reports. During the operation 231 samples of weapons were tested and the aviation carried out more than 39,000 combat attacks. The navy carried 189 military campaigns in its turn. Sailors delivered 100 strokes with cruise missiles "Kaliber" on the positions of militants.
Russian aviation destroyed more than 121 thousand objects of terrorists, including more than 600 tanks. The blows eliminated 830 rebel leaders, the ministry reported.
At the Russian air base in Khmeimim, five residential towns, a hotel, two baths, a shopping center, a café and three dining rooms have been built. A residential city was built in the port of Tartus.
Gosnagrad received "every fourth" sent to Syria, the Russian army, which is also referred to in the video. Departmental insignia received all participants in the Russian operation.
In December 2017, Defense Minister Sergei Shoigu told the College of the Military Department that more than 48,000 military personnel had received combat experiences in the Middle East. He also said that 14,000 people received state prices.
Russia's military operation in Syria began on 30 September 2015. Its stated purpose was to help Syrian government forces in the fight against terrorism. On 22 December 2017, President Putin arrived in Syria and ordered the withdrawal of troops. Nevertheless, the Russian contingent remains at the base in Khmeimim and in Tartus.
A military operation in Syria was also carried out by a Western coalition led by the United States. Washington has repeatedly accused the troops of the Syrian government and the Russian armed forces of attacking civilians. Moscow and Damascus in return accused the US of supporting terrorists.
According to official figures, 47 Russian soldiers were killed in Syria from the start of the operation until May 2018.
Source link