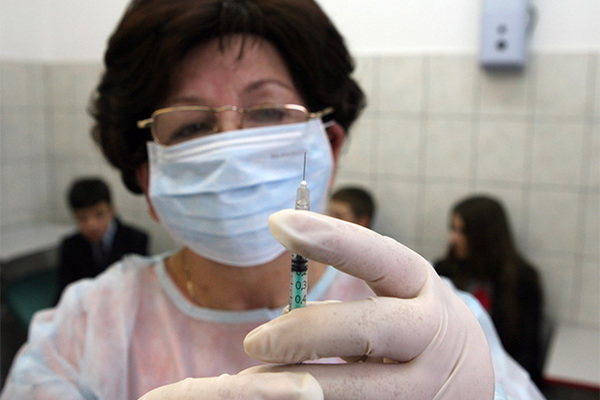 After the scandal with the criminal case against a single mother who resold the forbidden medicine from her disabled son, the Department of Health drew attention to the problem of giving children such drugs and offered three options for their solution, Tass reported from the Ministry of Health Veronika Skvortsova.
The first option, which the department considers the most feasible, is to negotiate with domestic manufacturers the release of rectal forms of anticonvulsants and other necessary drugs, for example diazepam. In September the Ministry of Health begins negotiations on this topic with the Moscow Endocrine Plant.
The ministry also intends to obtain permission from some drugstores to produce the necessary medicines based on substances themselves. Now there are 206 pharmacies in 42 Russian regions with permission to produce powerful medicines, the number of which will increase.
The third and most difficult option is a centralized government purchase of non-registered medicines in the country. He will only resort to non-alternative cases.
According to Veronika Skvortsova, the department has no real figures for children who need illegal drugs. So, according to the ministry, there are only seven such patients throughout Russia.
"It is clear that this number is too low and not absolutely objective, but 23 thousand is not entirely an objective figure, we will upload data from the compulsory medical insurance funds, check the numbers from the region, and receive information from non-profit organizations, "quoted the Vademecum of Vedemcov.
On August 20 the children's hospital "House with a lighthouse", the fund for aid to the hospices "Vera" together with the parents of terminally ill children and children with epilepsy wrote a letter to President Vladimir Putin and asked them to give them essential medicines . The deputy director of the hospice "House with a lighthouse" Lida Moniava said that in Moscow alone, a hospice for children, more than 450 children take unregistered drugs. According to Moniava, doctors are completely afraid to state in the reports that they prescribe such drugs, so Minzrava's statistics are incorrect.
At the beginning of July, the mother of the handicapped child, Ekaterina Konnova, became an actor in the criminal case on the sale of drugs after she tried to sell expensive diazepam on the internet in the form of microclystry, which remained after the treatment of her son. The woman was threatened with eight years in prison. The case caused a broad public response and was quickly stopped.
***
Feedback with the "Society" department:
If you have experienced an important event, you have news, questions or an idea for the material, write to this address: [email protected]
More important news on the Telegram channel & # 39; The Tape of the Day & # 39 ;. Subscribe!
Source link