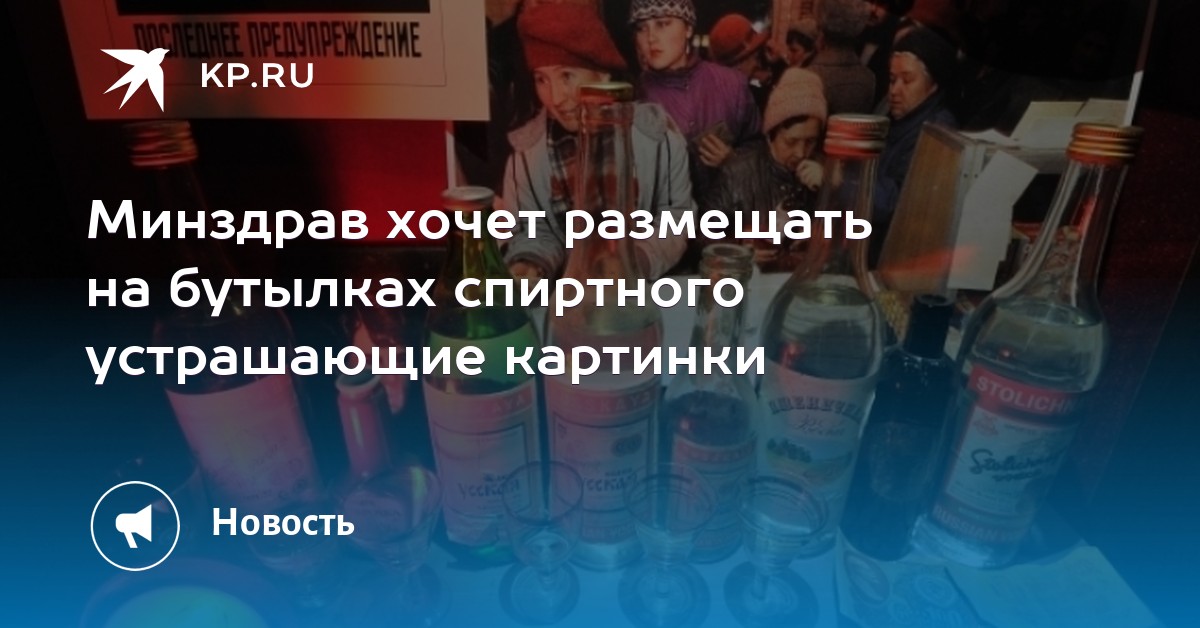 The issue of visual demotivators is discussed in the ministry
The Ministry of Health proposes to place "terrible" pictures on the labels with alcohol

Photo: Ivan VISLOV
Change text size:
On bottles of liquor From Russia can show careful drawings and photos about the dangers of alcohol. This was reported by the press service of the Ministry of Health.
This proposal is still being worked out by specialists Ministry of Healthand perhaps this will be included in the future in the strategy for the development of a healthy lifestyle for the population until 2025.
"The purpose of this measure is to draw people's attention to the consequences of excessive alcohol consumption, and to inform people that alcohol is associated not only with joy but also with serious social consequences, for example when committing crimes, serious injuries. these images contain episodes of social orientation ", quoted the press service of the agency Izvestia.
The Ministry of Health noted that such visual demotivators on cigarette packaging have proven themselves well. Now on bottles of alcohol they write a warning about the harmful use of alcohol.
Subscribe to the YCL news!
Source link