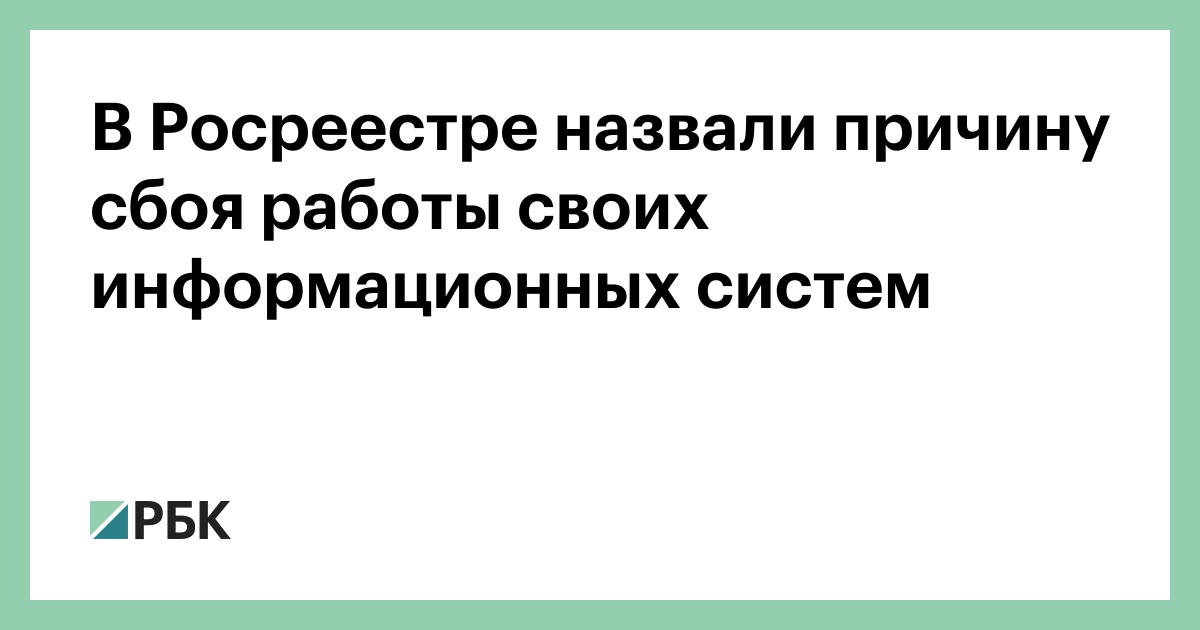 An accident occurred at the rented data processing center (DPC) of Rostelecom for the disruption of Rosreestr's information systems. This was reported to RBC in the press service of Rosreestr.
In order to eliminate the accident, Rostelecom provided additional back-up computing power and memory resources, and also organized an interaction with Rosreestr to guarantee the operation of the systems.
"All technical and organizational resources for eliminating the consequences of the accident were mobilized." Maintenance of Rosreestr information systems is carried out using additional computer and network capacities of the Rostelecom data center in a time-based schedule, "according to the press service.
Since the accident, Rosreestr has not stopped receiving applications for the provision of services, emphasized the press service. In the regions where the documents were no longer accepted in individual MFC offices, Rosreestr resumed their reception. Since 27 August the applications have been recorded and processed in the information system, the press service added.
"Rosreestr in cooperation with Rostelecom all day working on eliminating the consequences of the accident, the problems of sanctions are currently not discussed," said the press service.
The accident led to the disruption of Rosreestr's information systems in 49 regions. Because of the failure, Rosreestr could not process more than 180,000 applications. In a letter from the head of the Ministry of Economic Development Maxim Oreshkin to Deputy Prime Minister Maxim Akimov (a copy of the letter is from RBC), it was reported that Rosreestr intends to compensate Rostelecom for improper performance of duties under the state contract. The cost of the contract, under which Rostelecom undertakes to deliver fault-tolerant servers, data warehouses and operating systems to Rosreestr, is almost 600 million rubles.
Source link