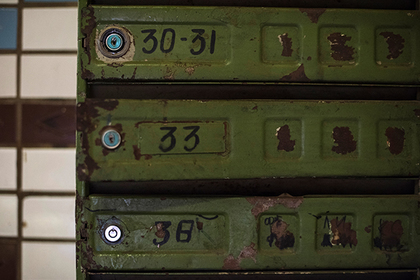 Yekaterinburg-collectors who are looking for the 75-year-old debtor Nikolai Petrov received an autopsy of the apartment from him in Maly Konniy Lane. Mummified remains of a man were found when inspecting the building. This is written by Ura.ru.
Petrov stopped paying energy bills three years ago. "This is generally a problem house, the residents do not pay for utilities, they have a million debts in their home.The management company has signed an agreement with the debt collection organization They started working on debtors and discovered by interviewing neighbors that they had not seen a debtor from the 82nd apartment for a long time, "the source cites the source at law enforcement agencies.
The apartment was opened in the presence of officers. "The mummified remains of a man are found in the bed, and mummification was probably promoted by dry air in the room," said the interlocutor of the portal.
When the mummy was discovered, an investigation was started in which the limitation and cause of death will be clarified. Inspection of the scene showed that the signs of a criminal death, as well as traces of house breaking, are absent.
In the summer of 2018, the mummified remains of a woman were found in one of Barnaul's apartments. A 50-year-old woman disappeared ten years ago, her neighbors were sure she had gone to relatives. At the same time, receipts for housing and communal services were delivered within ten years at the address of the apartment in which the mummy was found. The papers were seized by the inquiry committee to confirm the identity of the woman and to find out the circumstances of her death.
Source link